You don't lose if you get knocked down – You lose if you stay down!
The eighth round of the WSBK championship has proved to be the most difficult yet for team Aruba.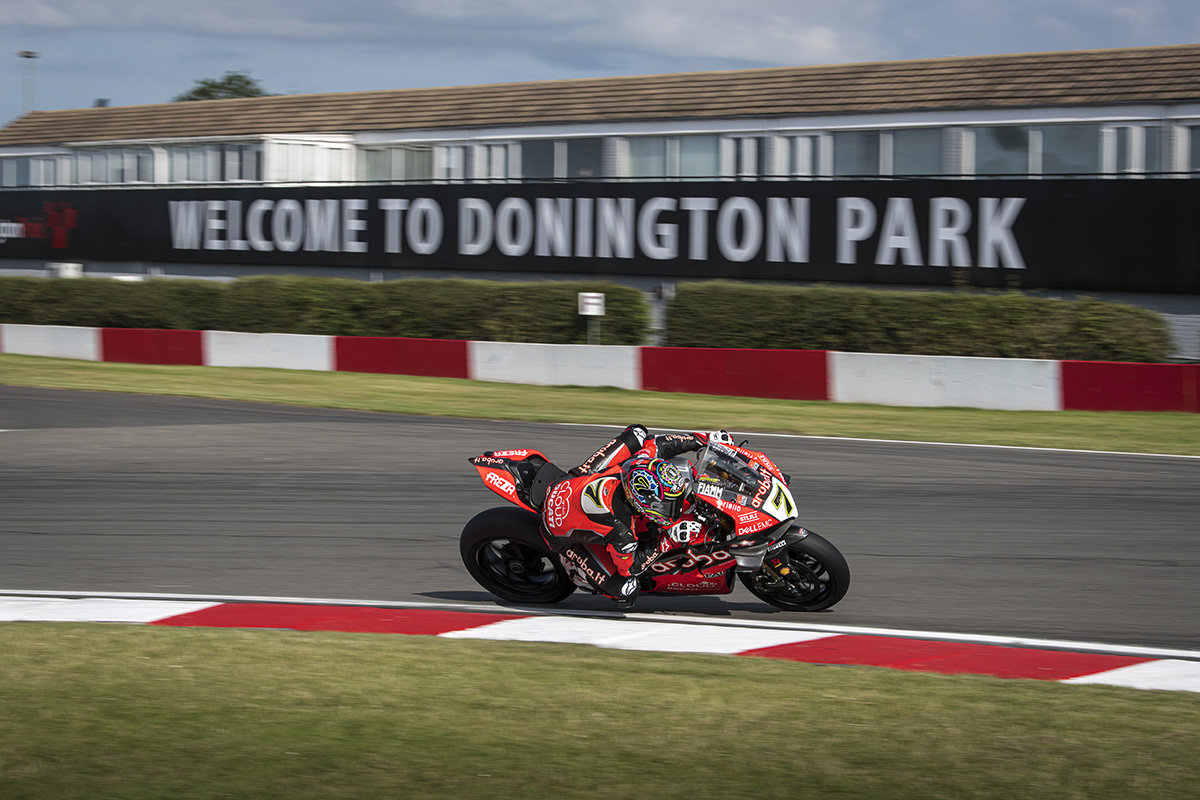 Friday's free practice was a closely matched session with a large group of riders only separated by a fraction of a second. However, as with all racing, those tiny margins dictate your standing out on the grid; consequently, Alvaro Bautista started race one in 6th and Chaz Davies in 10th, despite producing good times.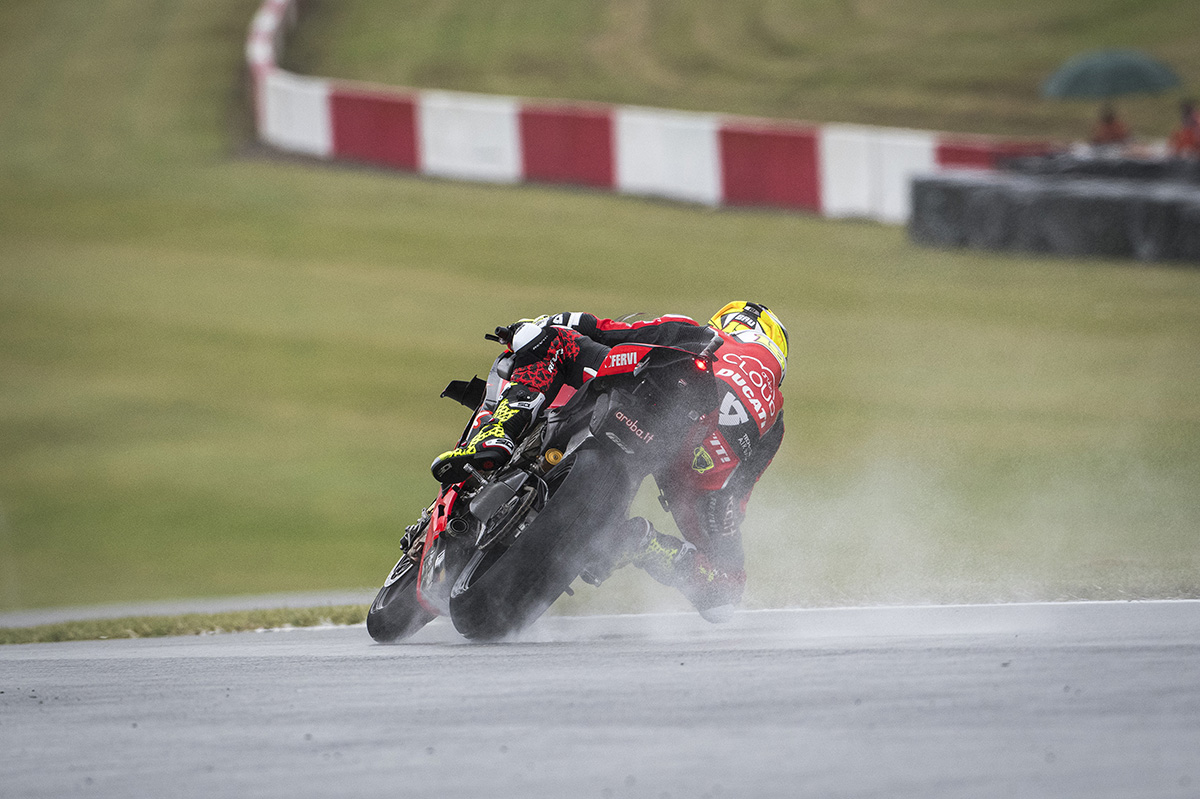 Bautista moved up to fifth in the first half of race one, a position that he defended until he crashed out during lap 11. Unfortunately, there wasn't a chance of re-entering proceedings, especially when Alvaro needed assistance from the medical team. This unfortunate result gave Kawasaki's Rea the opportunity to rob Bautista of first position within the championship; Alvaro being at the top of the leader board since the opening round.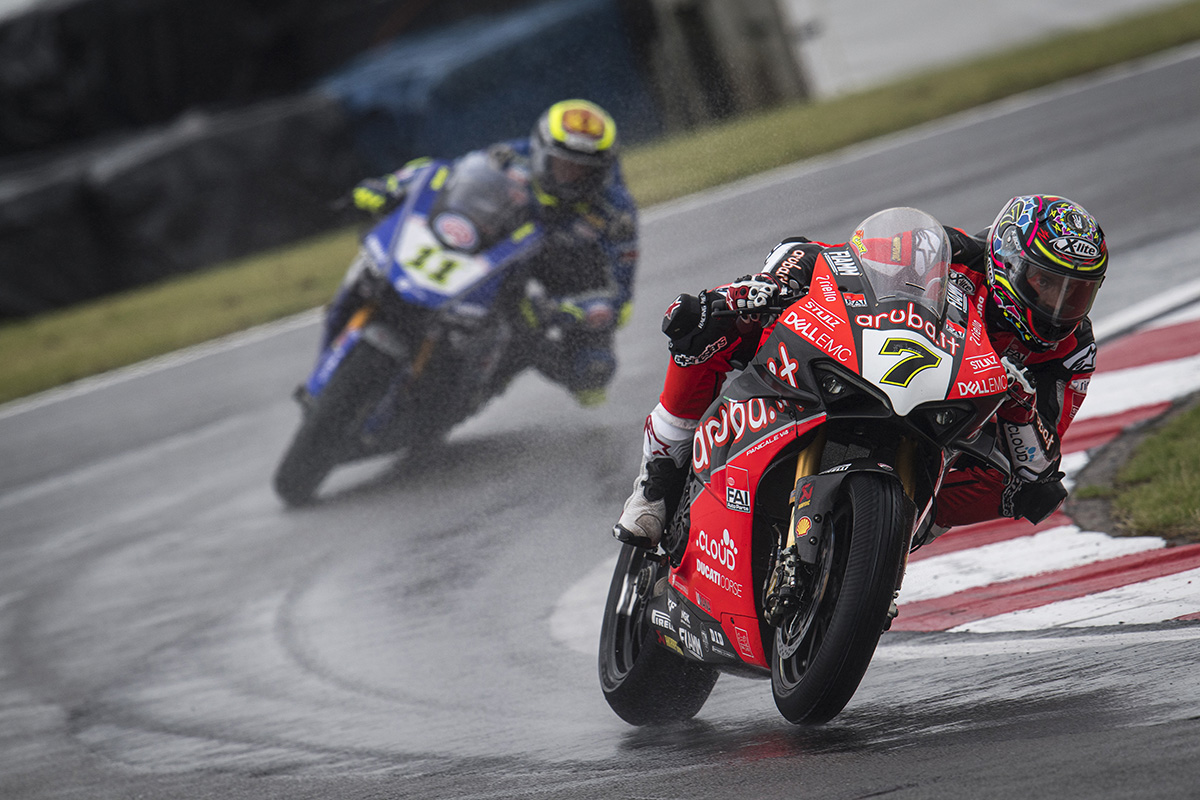 Chaz's continued issues with grip and stability have again raised their heads this weekend, leading to a position of 10th for the opening race. A scenario that continued into Sunday where the Welshman found events equally challenging; resulting in a Superpole position of 7th and 9th in race two.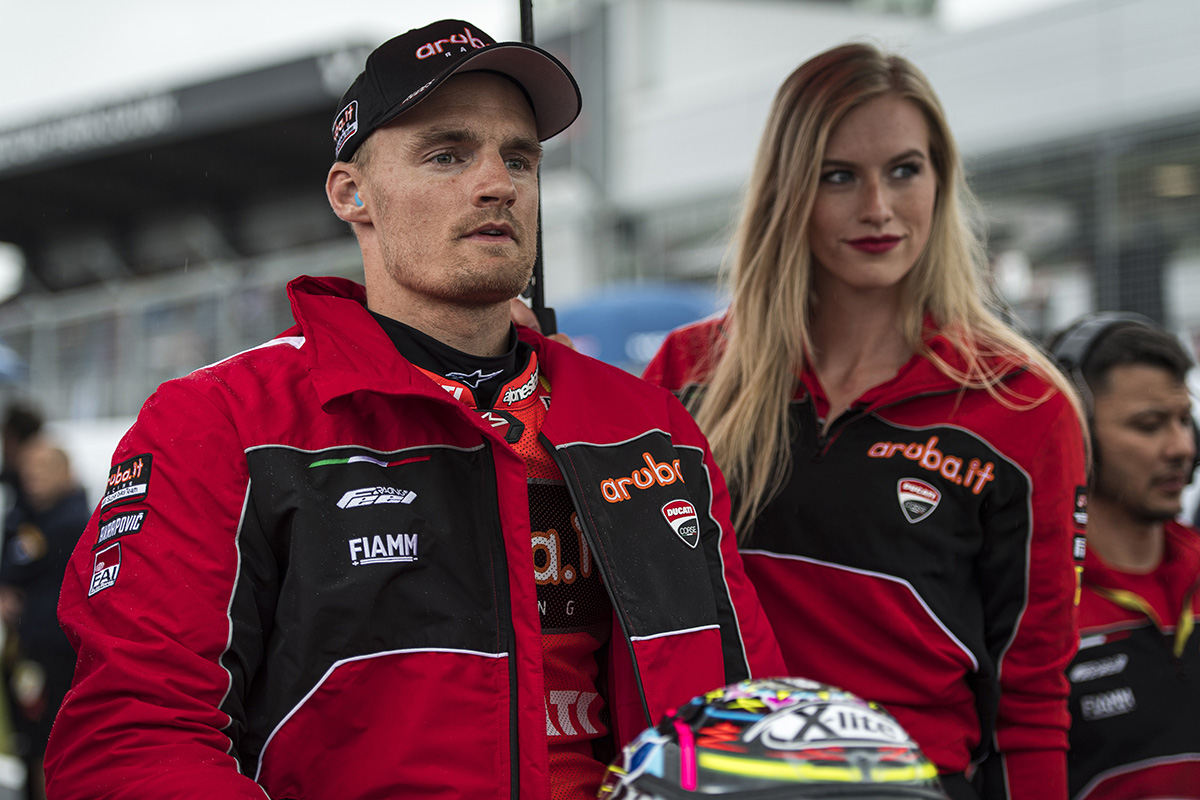 "It was a really tough day. After the Superpole race, I was optimistic that we could potentially have a decent long race. We made some changes and felt the bike was a bit better. The start and the first few laps were good and I got up to fifth place, then things got a bit more difficult. After a few more laps my pace faded, because I had pretty bad arm pump as well. Donington is a bit of a strange circuit that requires a lot of physical effort; today things were tougher especially with me fighting the bike as much as I am. Unfortunately, there's not much to be happy about after a weekend like this one, but now I can't wait to get to Laguna, which is a track I like a lot." Chaz Davies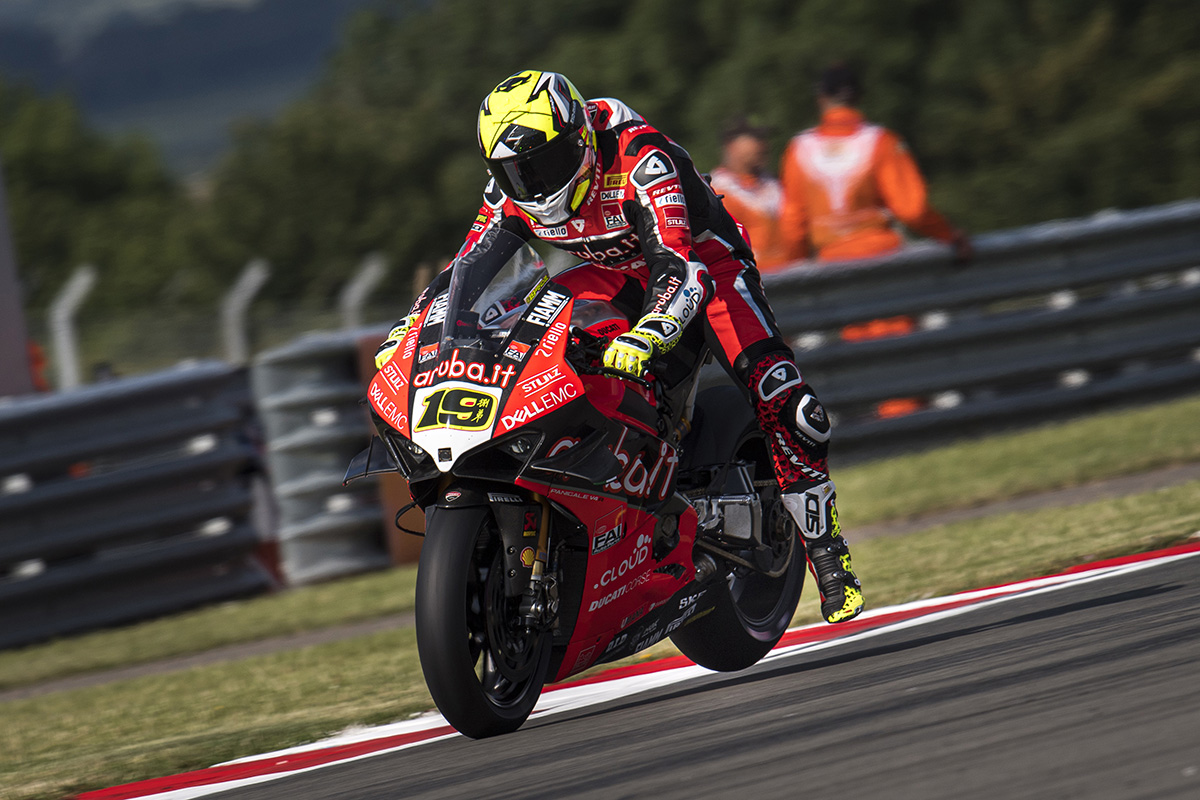 Bautista's outlook was one of caution going into the second half of the weekend, wanting to make up some of those lost points from the previous day. The Superpole was cut short due to a large crash which luckily was avoided by both our riders. By the end of the now 8 lap race, Bautista was in 4th; a step in the right direction and one that pushed the Spaniard to fight for a podium place in race 2. Determined not to make any mistakes, the seasoned rider managed to join the leading pack and take 3rd.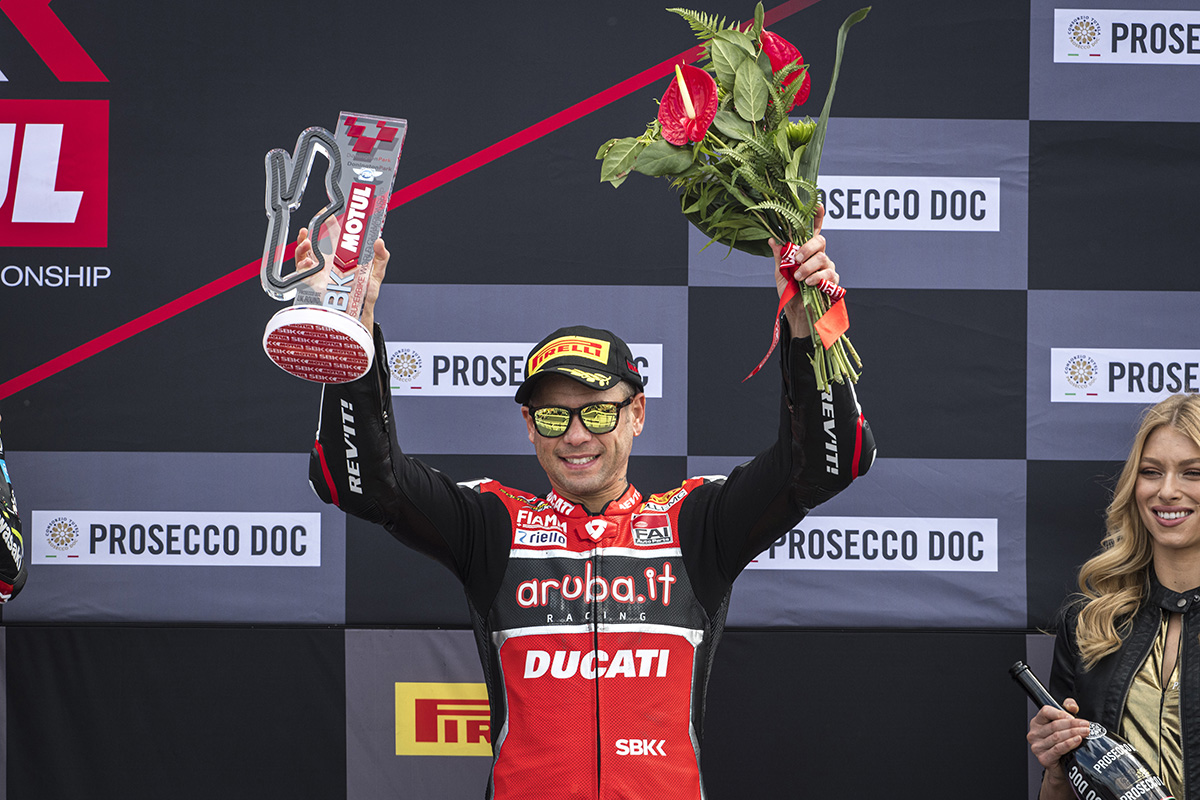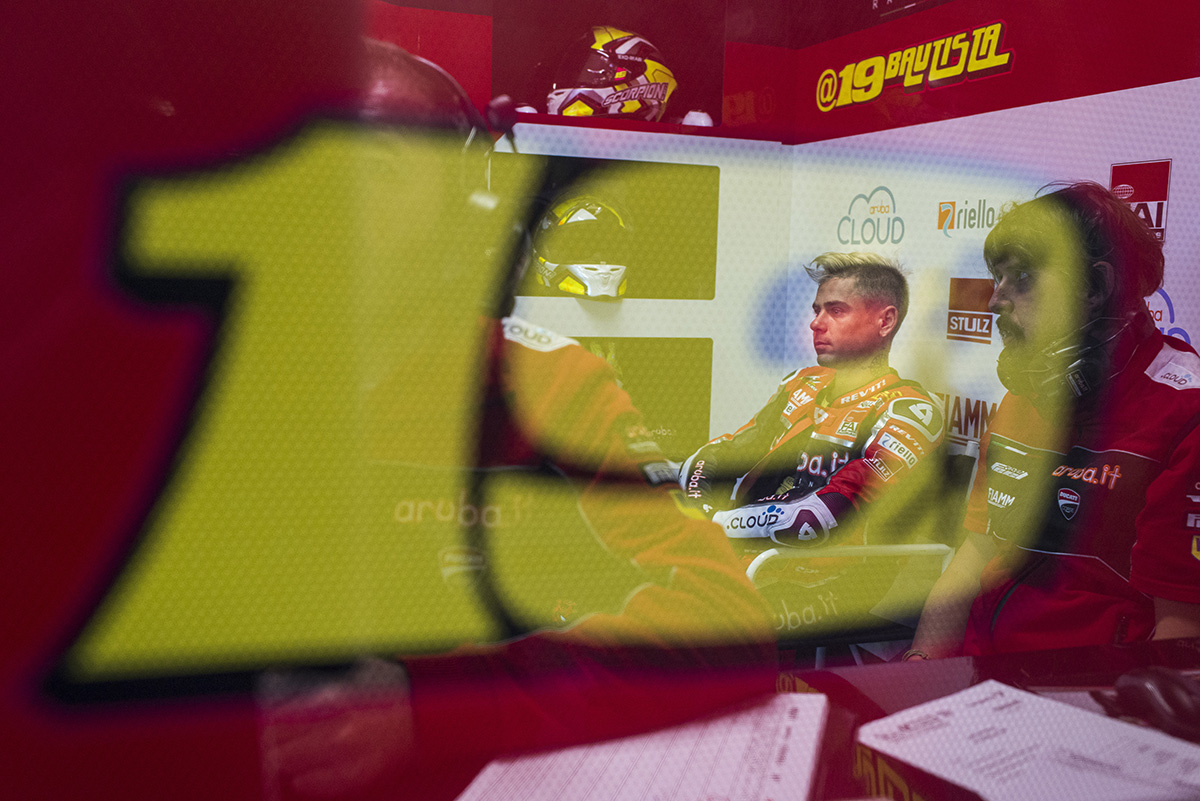 "Today it was important to finish the weekend with a podium, after yesterday's crash. In the Superpole Race I tried to stay with the front group and pushed as hard as I could; unfortunately, my Panigale V4 R was moving around a lot and I had to make a big effort to ride it and keep it upright... We're analysing the data to try and improve the weak points of the bike and tackle the Laguna Seca race stronger than before." Alvaro Bautista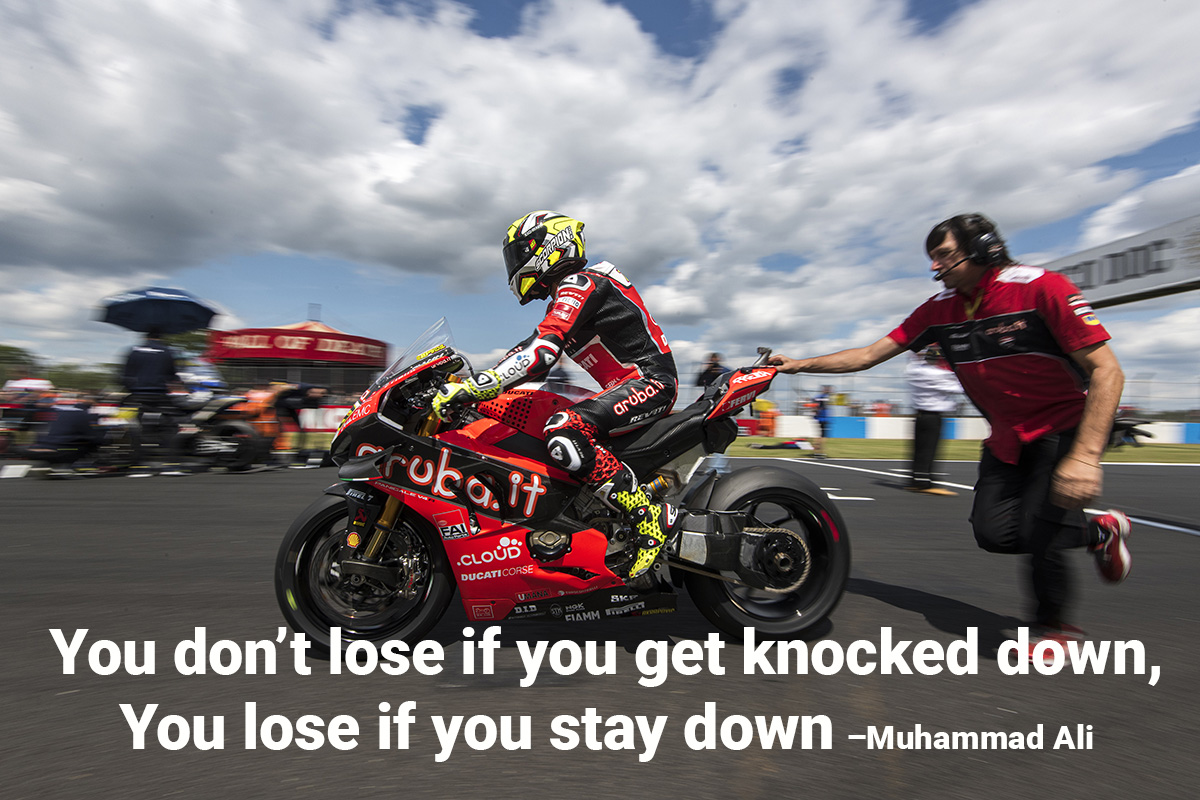 Both riders have come away from Donington with one or two bruises to their bodies and also to their pride, but this is the stuff that makes them more determined than ever to come out swinging in the next round. From the 12th July, the boys will be state-side at the world-famous Laguna Seca circuit.