Sponsored WSBK Team Smash Jerez – Spain
This weekend saw the long-awaited return of World Super Bike, held at a very hot track in Jerez – Spain.
Scott Redding & Chaz Davies were primed for a highly competitive contest and took full advantage of the free practice sessions where both performed well, each finishing within the top group of contenders.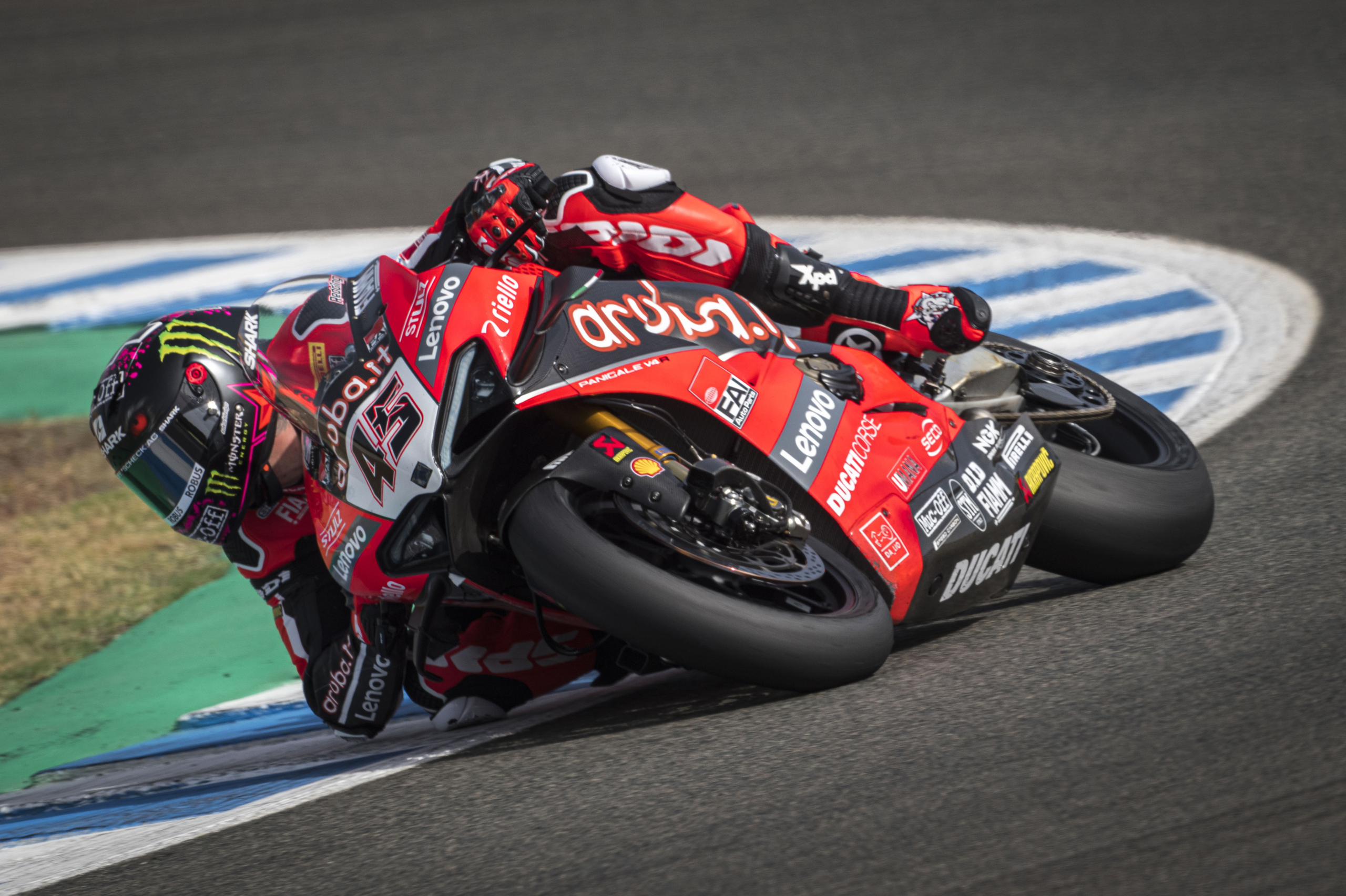 While Spain basked in the heatwave that was pushing its way across the continent, the riders prepared for the first of the weekend's races in extreme conditions. Despite the baking heat producing a lofty air temperature of 35C, this was to be Redding's best outing yet. Securing pole position in the morning Superpole, the Englishman was in a strong position from the start. Race one began with Scott in 3rd having lost a little ground to Toprack & Rea, however Scott went on the attack in lap 11, passing Toprack and shortly after managing to outmanoeuvre Rea with just 5 laps remaining. His first WSBK win, Redding couldn't have been more pleased.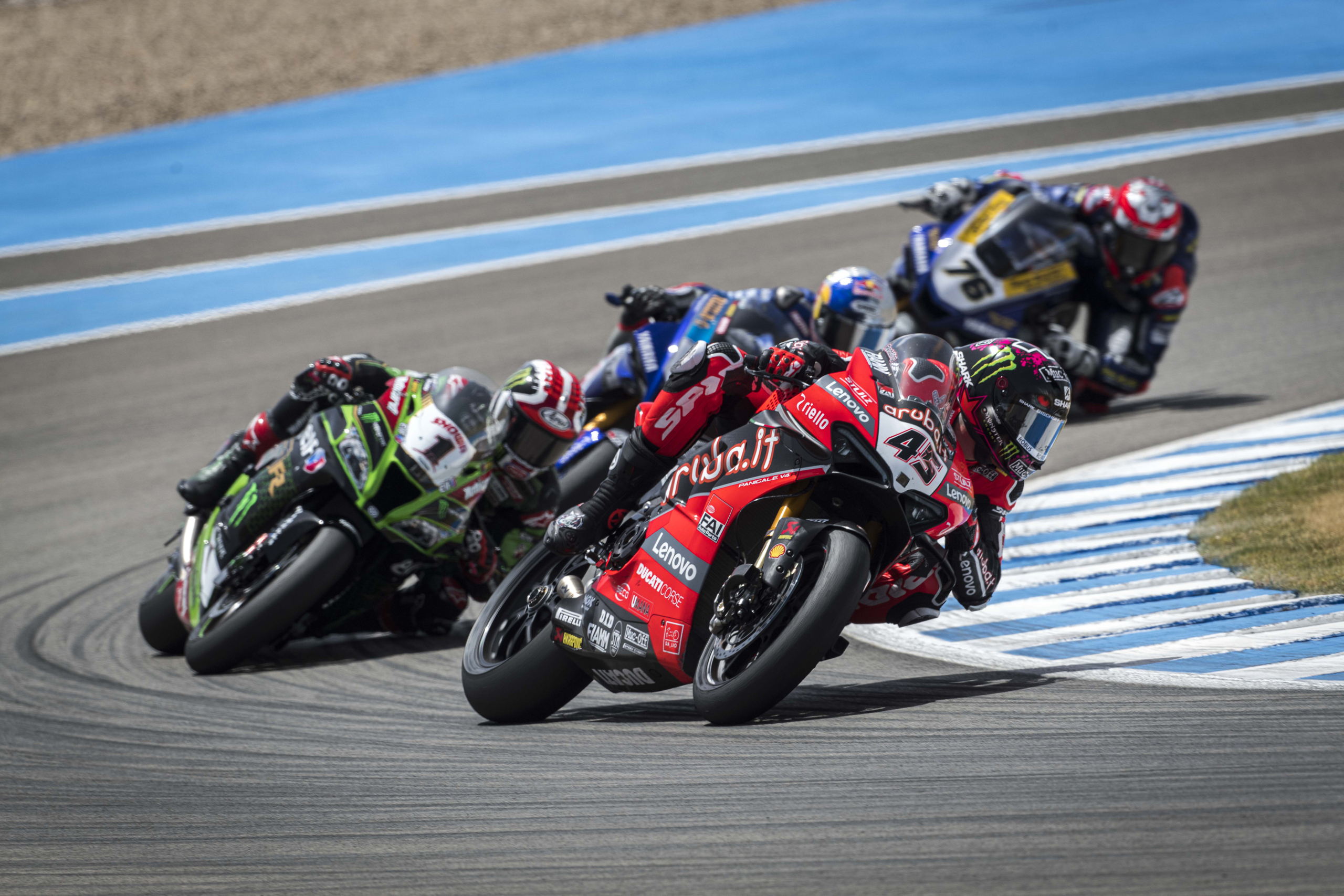 "It's a great day for me: pole position and victory, couldn't have done better. The race was very hard because of the temperature. In some moments I suffered a lot…. These are extreme conditions and tomorrow it will be even more difficult. But this is a problem all riders have to deal with". – Scott Redding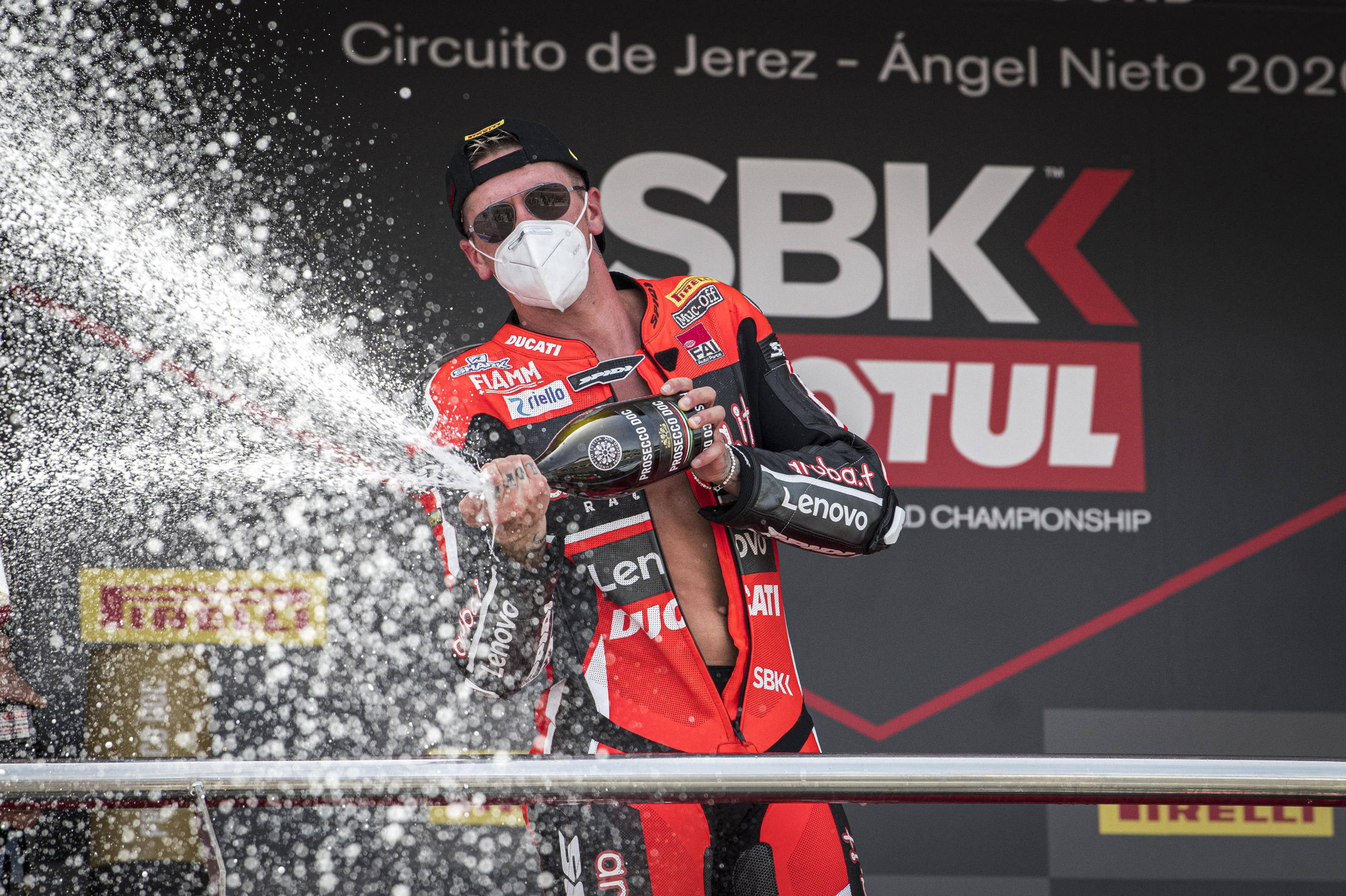 Finding himself in 11th at corner one, Chaz worked hard to battle his way up the leader board. He knew a podium position was a tall order but didn't stop racing hard until the chequered flag, finishing a respectable 5th.
Redding was primed for another challenge on Sunday, this time starting on the grid from 2nd place. He blasted off the line to sneak ahead of Rea on the first corner, a lead he progressed throughout the race to take the number one spot for the second day running.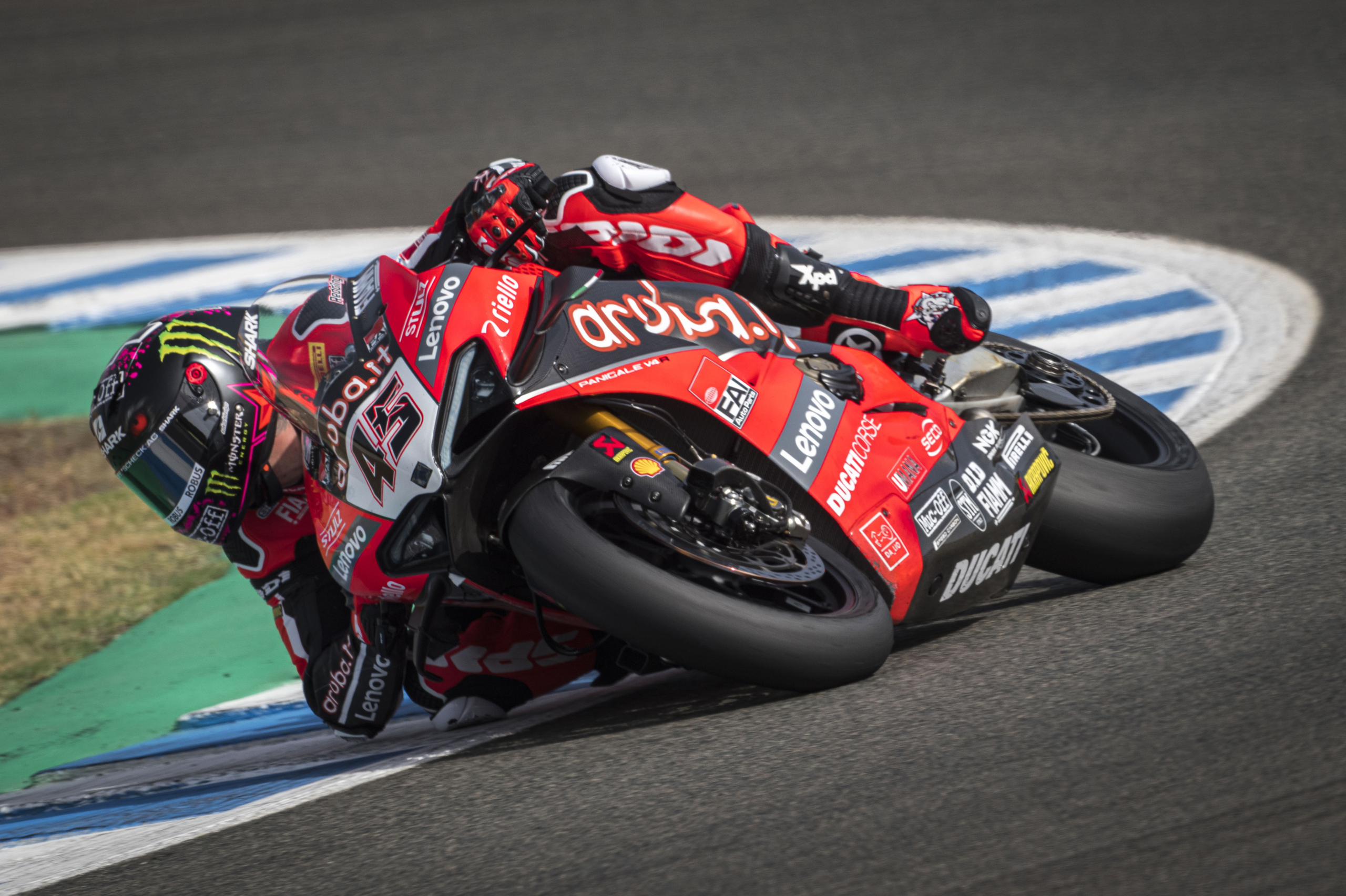 "I'm very excited about this weekend. We had two wins, a pole position and a second place. It's a great result, and for this, I want to thank the whole Aruba.it Racing - Ducati team for putting me in a position to be competitive. The feeling with the bike was great, and I was able to take a good advantage in the first laps. I am very satisfied" – Scott Redding
Chaz, close on his heels, quickly caught up with Rea, who was now in 2nd. Davies quickly saw his opportunity to make a pass, giving the FAI sponsored team domination over last laps of the race. Chaz felt much happier up on the podium – where he belongs! Due to a fantastic end to the weekend's proceedings, he'll leave Jerez with fire in his belly for round three.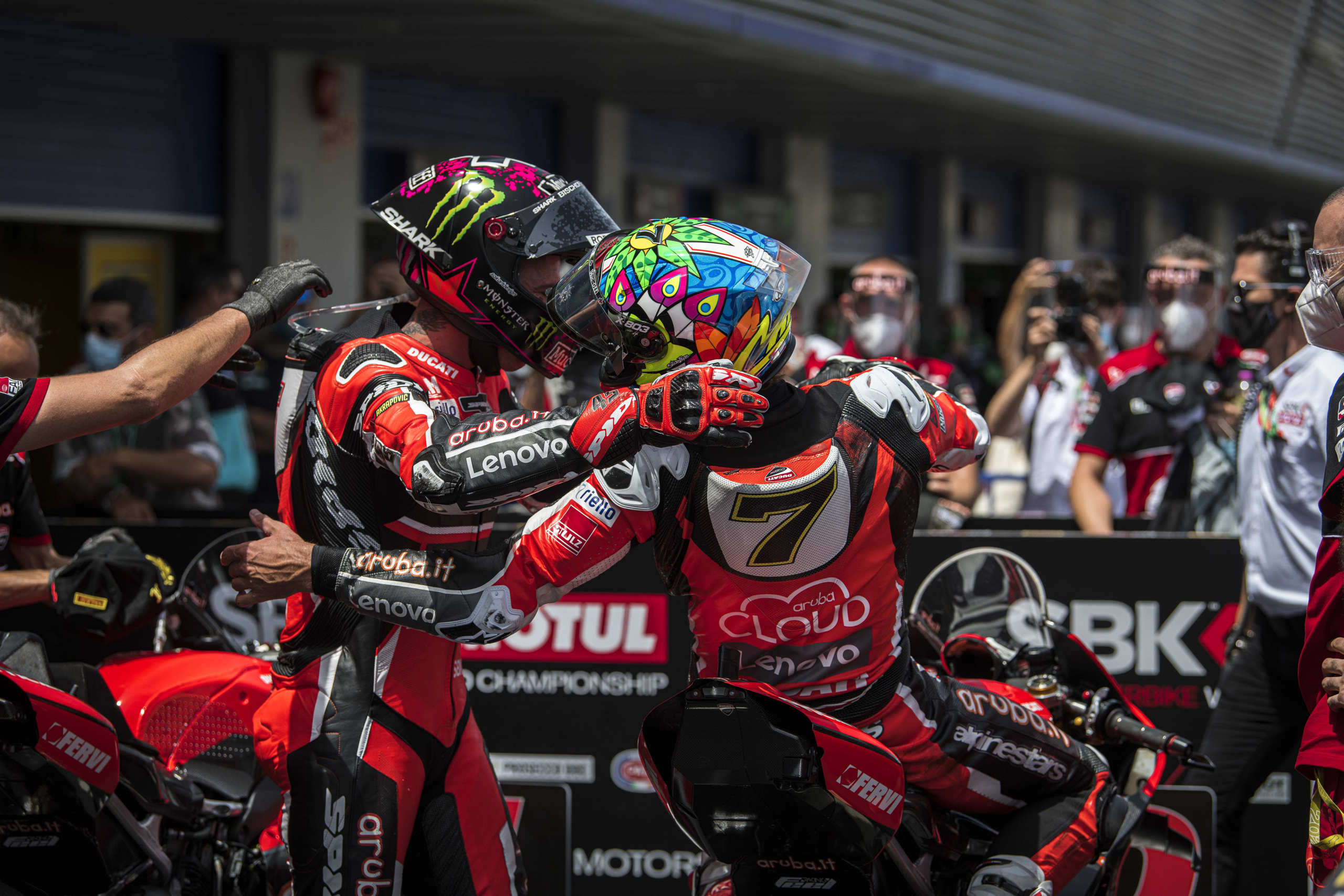 "I'm very happy to be back on the podium… I want to thank my team for the great work they have done on the bike since Friday morning. Now we go to Portimao with great enthusiasm and conviction". Chaz Davies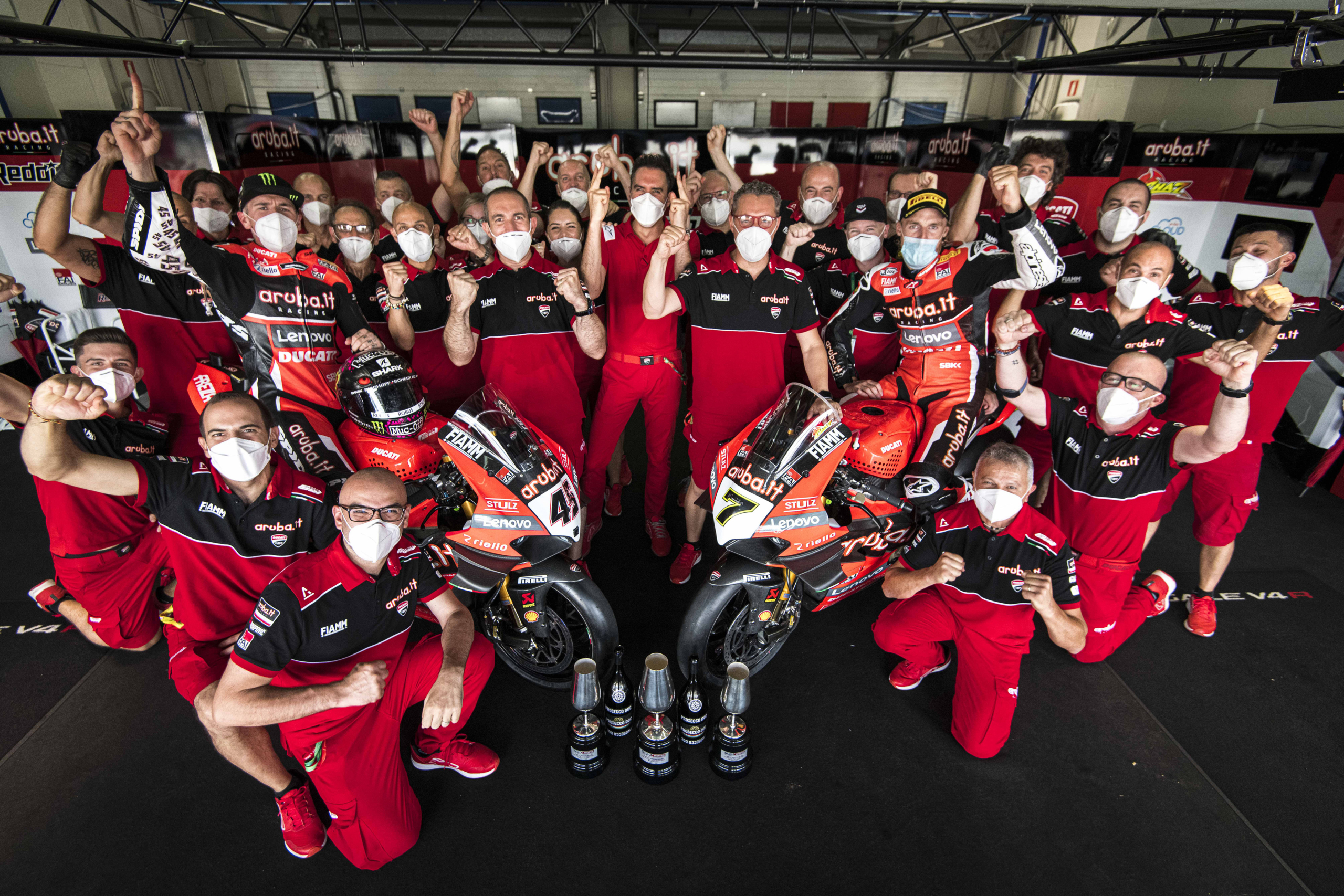 Michael Rinaldi, also sponsored by FAI had a brilliant weekend by laying down the quickest lap time in the second free practice session and with finishing positions of 4th in race two, he equalled his own best WSBK result. This young rider is one to watch as clearly his time in Super Bikes is building on his raw talent to produce a future winner. Watch this space!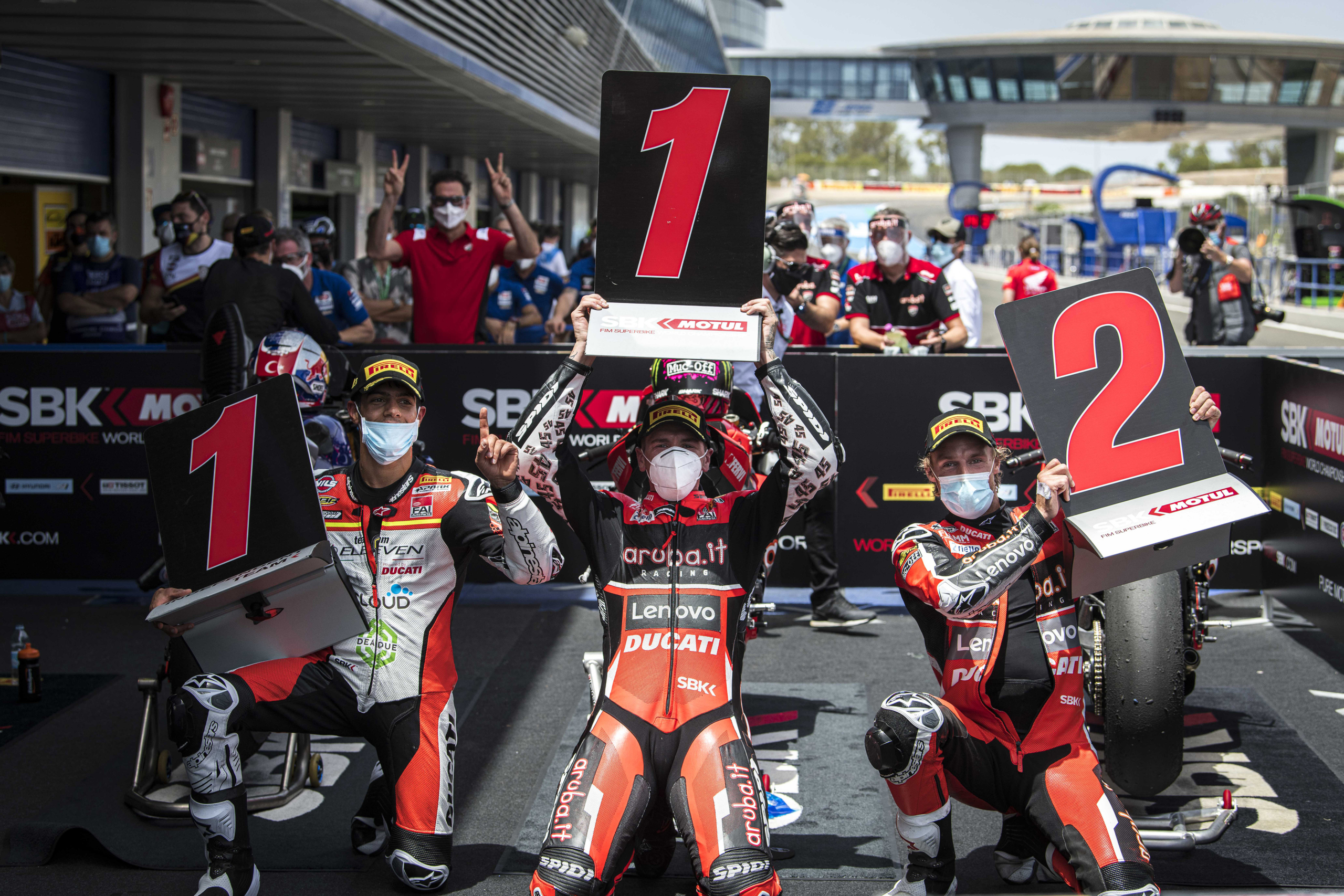 There is no rest for the wicked with the next bout starting in just a few days' time 7-9th August; hosted in Portimao, Portugal. We'll be rooting for another series of wins!