Bautista rallies to victory in the face of spring snow-storms
The SBK riders have had a frantic schedule to follow recently, with both rounds 3 & 4 being held back-to-back. To make things worse, proceedings at Assen – Holland, were disrupted by bitter cold, hailstorms and even snow showers. The organisers had no choice but to disappoint spectators by calling-off race one and re-jigging the race listings for Sunday. This decision meant that riders would have to perform two races just a couple of hours apart, with race one at 11am followed by race two at 2pm; leaving no time for the usual Superpole, which was cancelled altogether.
"It's obviously disappointing for the people who turned up today, but safety must always come first… so they made the right decision to cancel today" - Chaz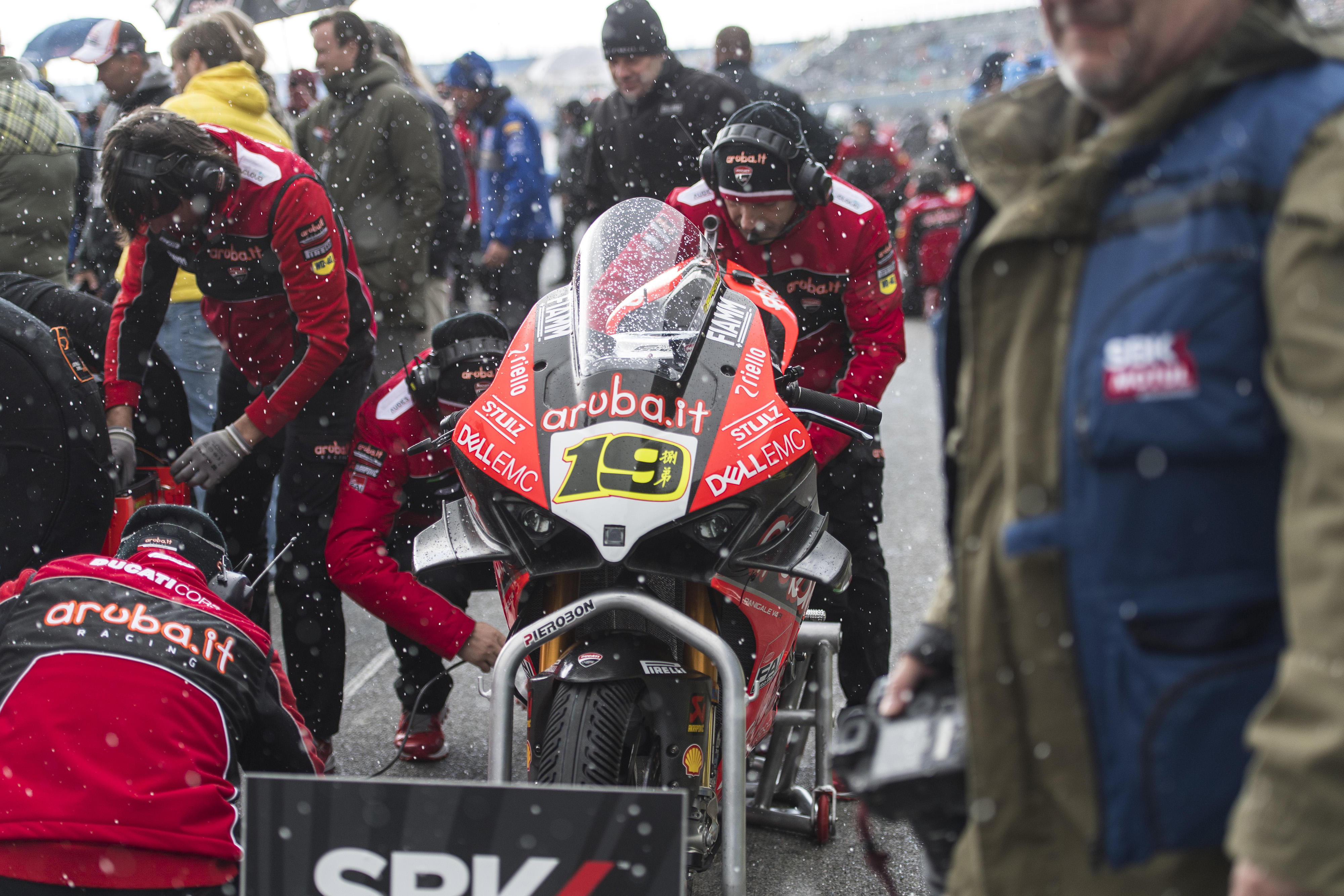 None of which seemed to bother Alvaro Bautista, as he effortlessly peeled around the track during race one, notching up yet another win. Race two was to yield more of a challenge, as all riders acclimatised to the conditions and the competition heated up. Bautista jostled for the top spot amongst the leading pack which also included teammate Chaz Davies. At the halfway point, having bided his time, the Spaniard eventually found a gap to slip by the competition, stealing yet another victory.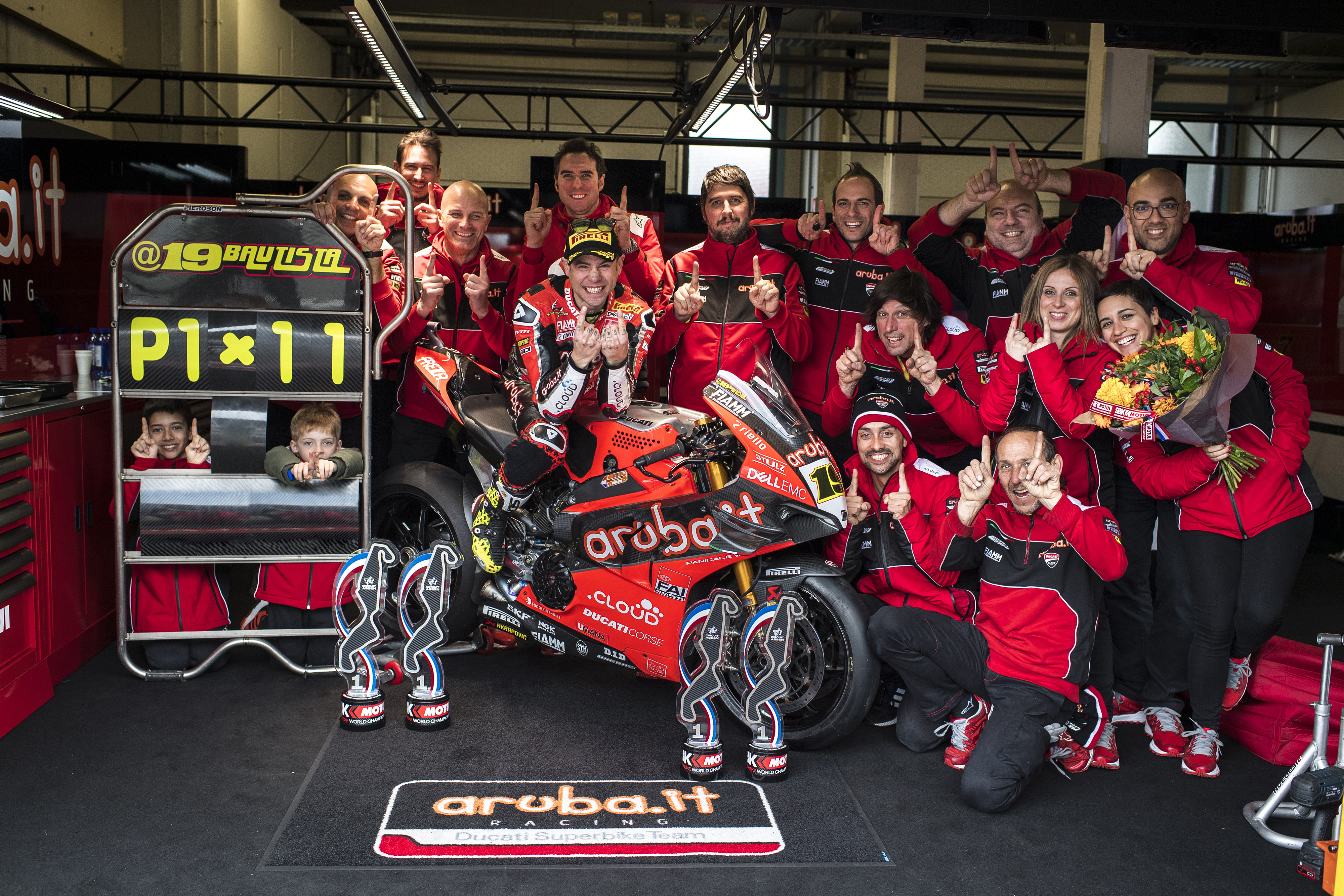 Chaz started from seventh in race one and despite his best efforts it was the position he held to the finish; a difficult race that started with a minor contact on the first turn. Race two looked very promising as Chaz got off to a great start passing four other riders before slotting behind Bautista. It was a shame to see Chaz lose some ground in the second half of the race which resulted in a finishing place of 5th.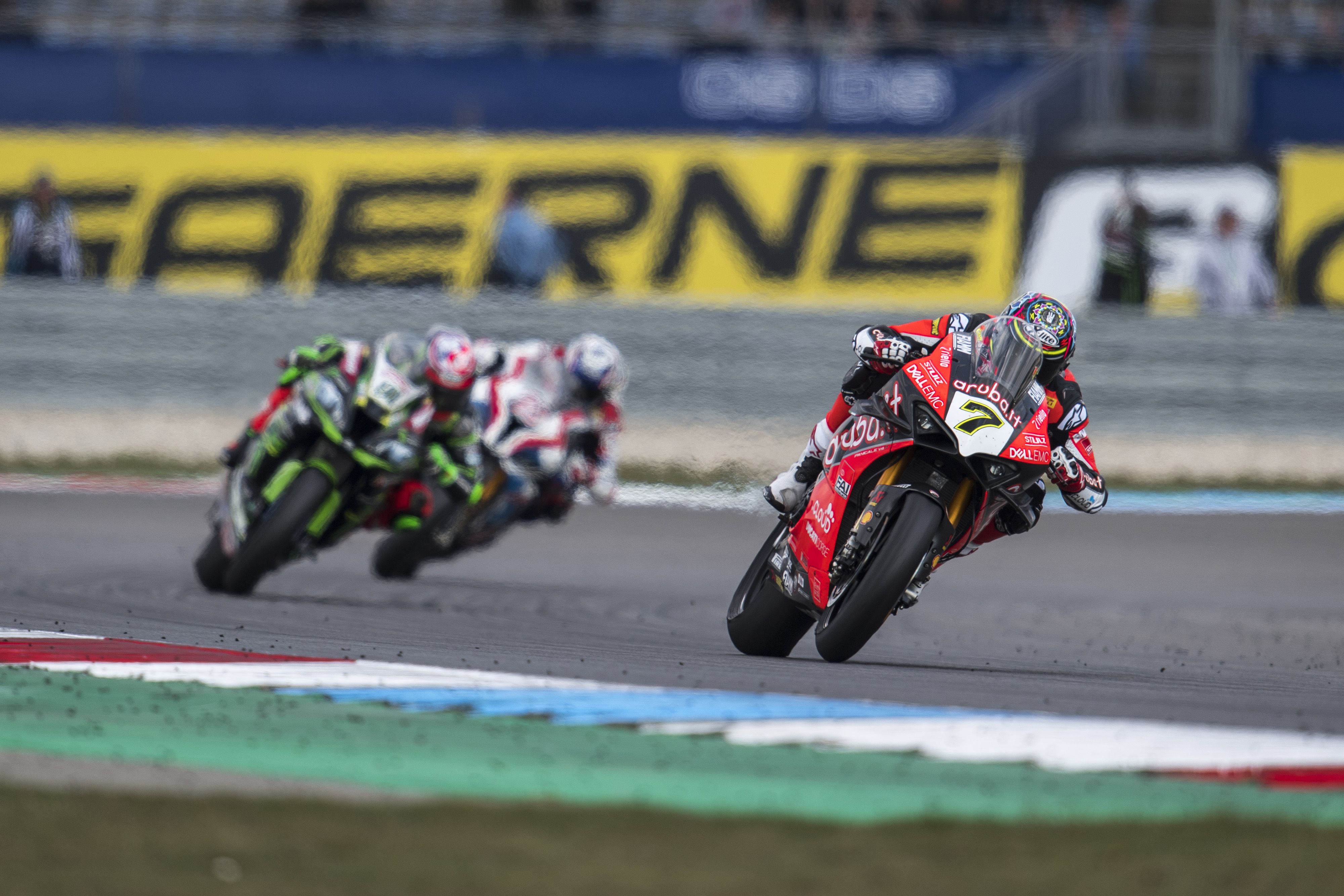 After another spectacular round for Alvaro, his name will be listed for making and equalling several WSBK records, including: Fastest lap of 1.34.564 - TT Circuit Assen, Record for most consecutive wins at the start of a season, Equalling Jonathan Rea's record of 11 victories in a row.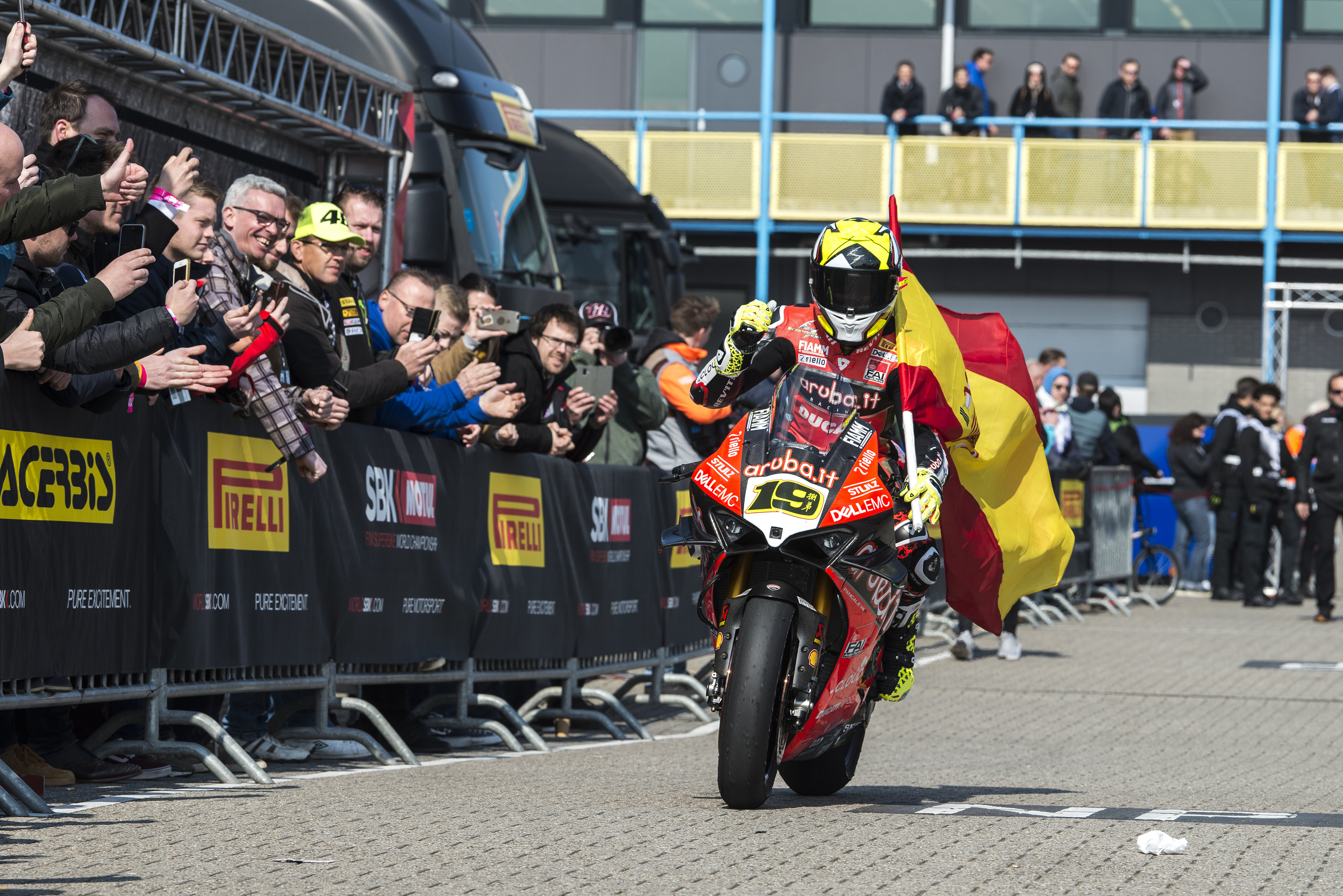 "I'm very happy because I won two races at a circuit which was maybe not very favourable for us, and where the Kawasaki's had always won in the past… Today we did two full-distance 21-lap races and I can tell you that I used up all my energy, but my training helped me a lot… I always tried to give my all, in fact we also improved on the circuit record, so it was another wonderful weekend." – Bautista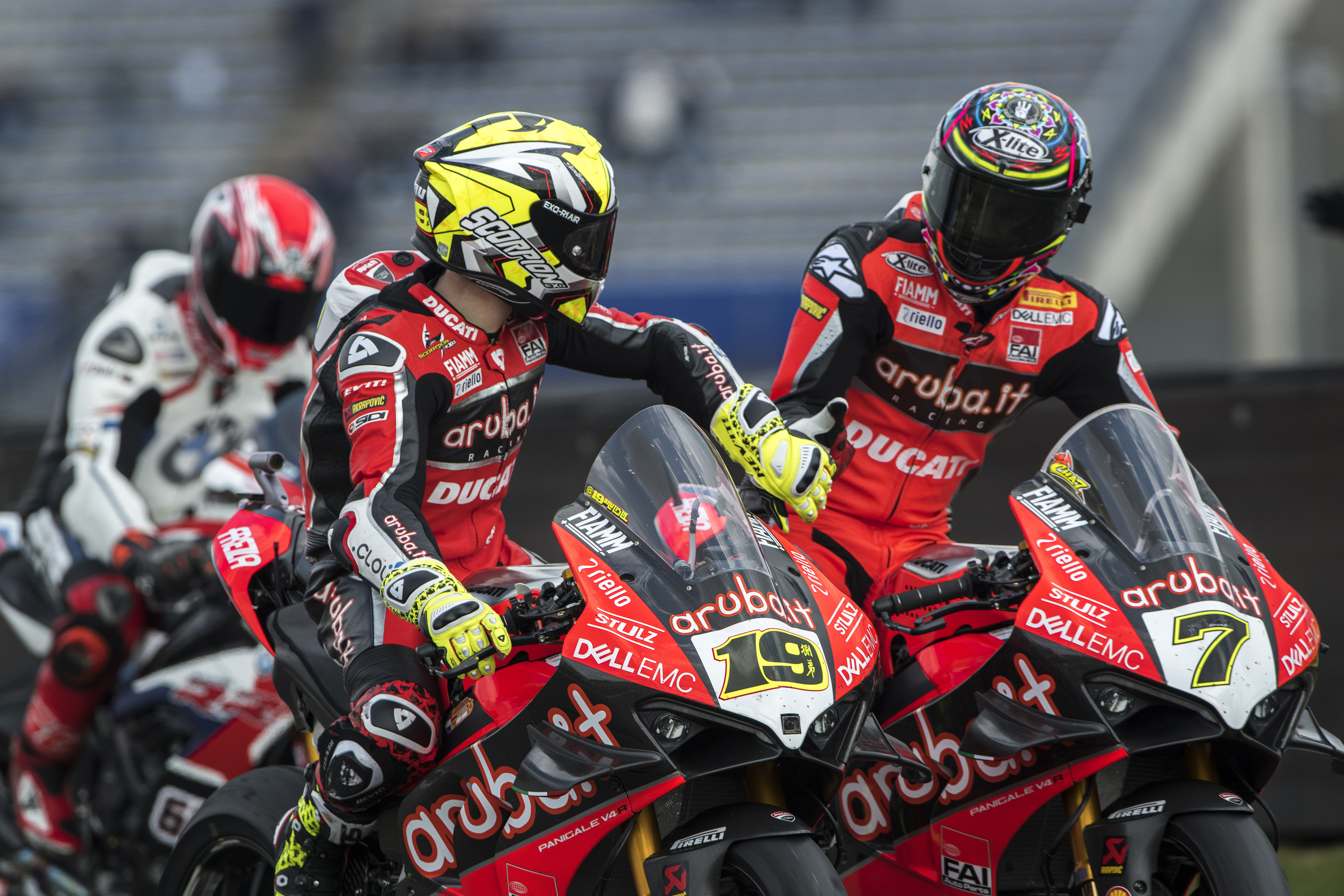 "Jumping onto the podium at Aragón was great then coming here and not getting a podium could be a bit of a disappointment, but I felt like I put together a decent second race. The first race was tough, I had a bit of contact with Johnny in the first corner, got pushed out and just didn't make any progression in the race… It would have been nice to stay in the fight close to the podium, but it just goes to show that we have some work to do to improve in every track." - Davies