FAI Continue Support to WSBK Team 2020
For the fourth year running, FAI has renewed their partnership with World SuperBike team, Aruba.it; once again, sponsoring both the team & riders. FAI had the honour of joining the 2020 launch in Imola this week, which saw a host of motorsport VIPs in attendance. The personalities included Stefano Cecconi (CEO Aruba and Team Principal), Claudio Domenicali (CEO Ducati Motor Holding) and the riders, Chaz Davies & Scott Redding; filmed and reported on by Sky Sport. An annual event that reveals the new superbikes, including fresh livery and this year, a new team member.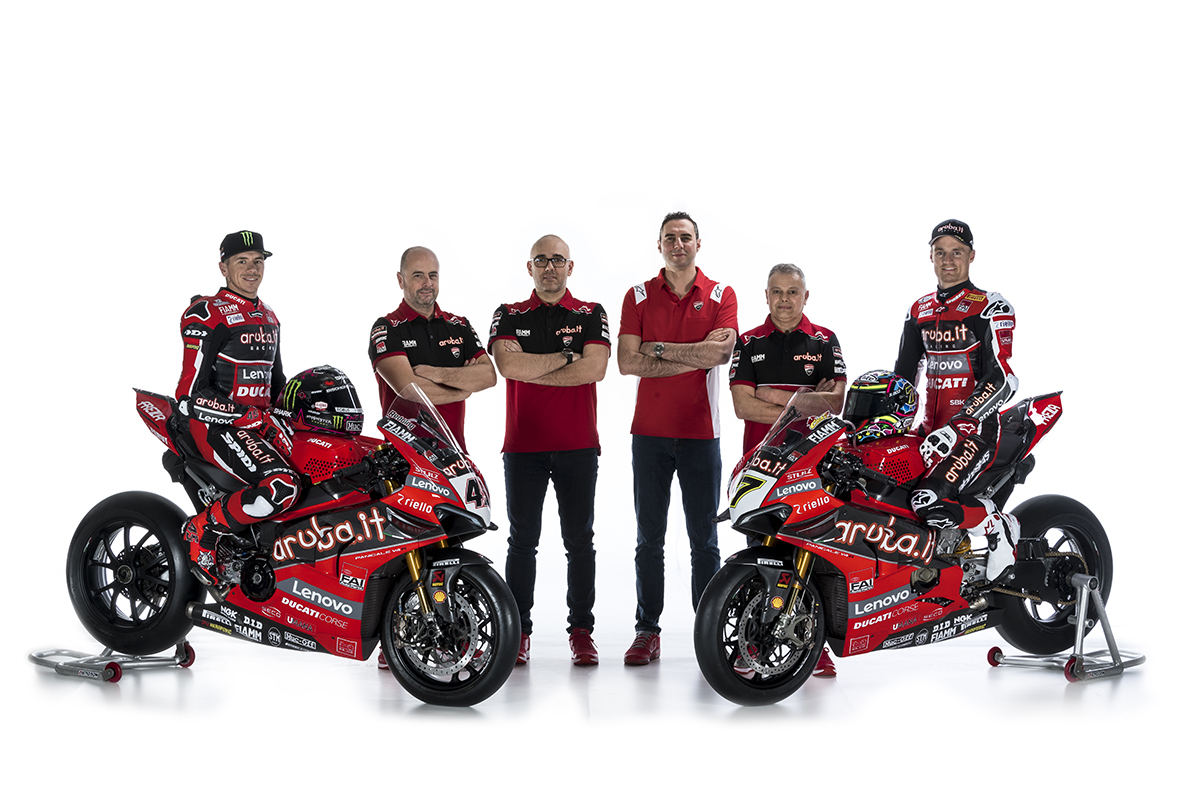 Scott Redding, another talented rider from the UK, joins the Aruba.it family alongside longstanding team member Chaz Davies. Chaz has a great deal of experience within WSBK, no doubt lending himself to be an ideal teammate for Redding. The 27-year-old from Gloucestershire is eager to get moving, having just won the British Superbike Championship whilst piloting a Panigale V4 R.
The expectant crowd was greeted first by the Stefano and Claudio who both spoke of the renewed commitment between race Aruba.it and Ducati; now in its' sixth year. Both leaders' were hopeful for the championship title in 2020 and their strategy to produce a 'winning mix'.
The stage was then set for the unveiling of the 2020 Panigale V4 R and to hear from the riders.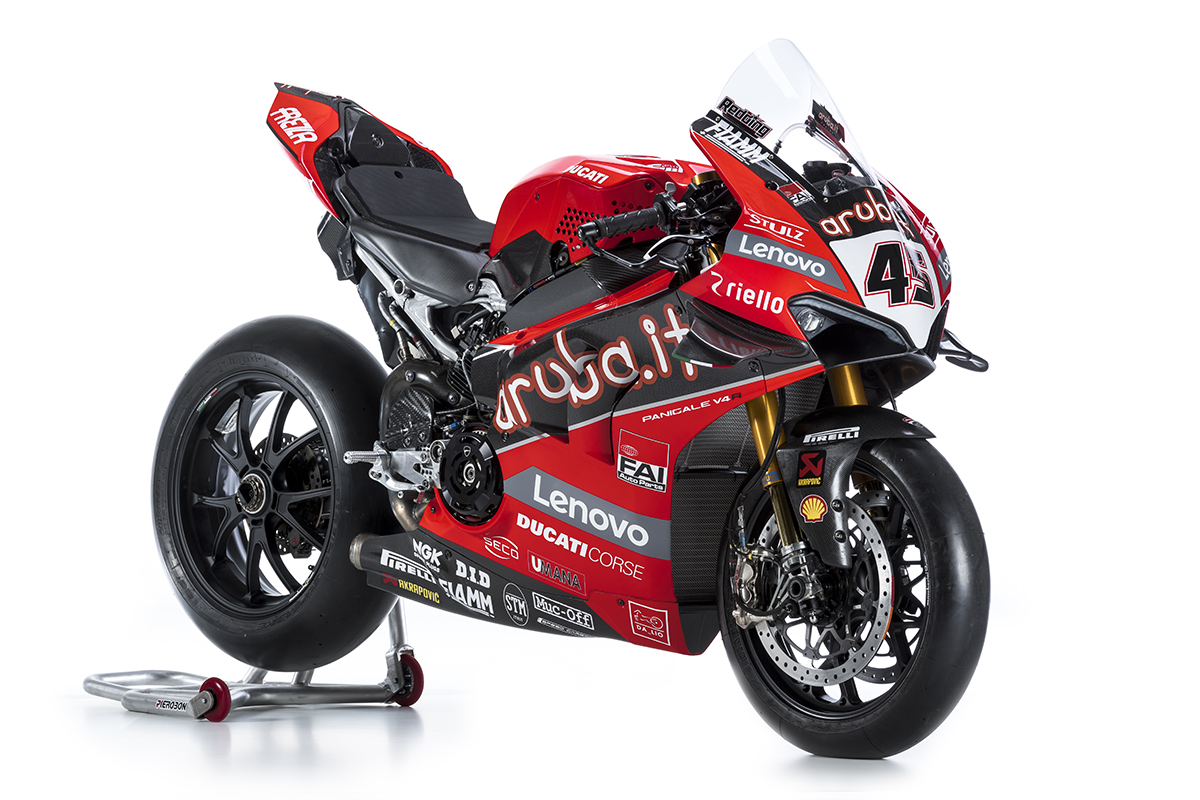 A very enthusiastic Scott had this to say:
"I'm very excited for this new adventure. It will be important to get off to a good start, especially on the first circuits that I know very well… I am very satisfied with what we achieved during the tests. I would like to thank the team that has done a great job and has given me a lot of confidence… I would like to thank in a special way Aruba.it and Ducati for giving me this opportunity and for welcoming me in an exceptional way. What can I promise to the fans? I know that the passion of the Ducatisti is extraordinary and so I'll give all my energy with just one goal: to bring the title back to Bologna". – Scott Redding
Both Chaz and Scott are clearly raring to go but will have to wait until the opening round held at the Phillip Island circuit, Australia. The excitement starts on the 28th February where both riders will be looking to set a benchmark for the season, leaving just a couple of weeks for final testing and tweaks to machinery setup.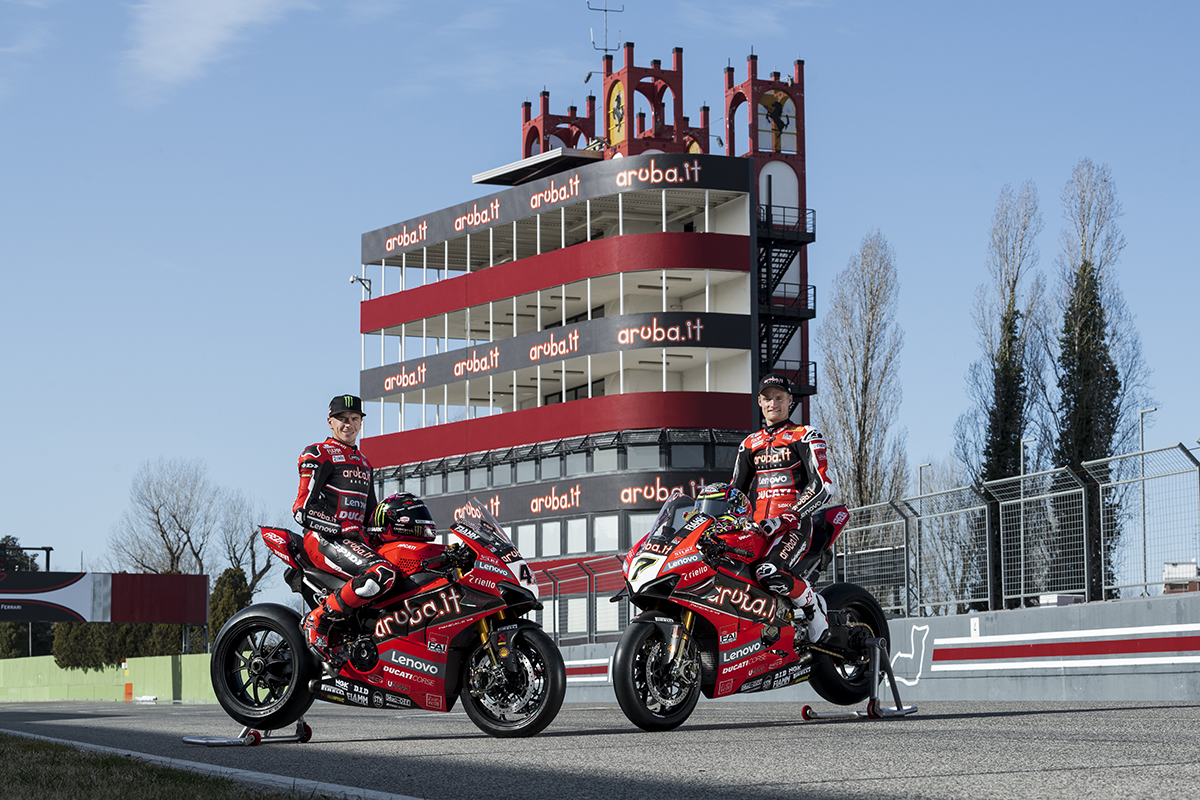 A refreshed and determined Chaz commented on his commitment to bring home a win:
"My expectations are very high. In the second part of the 2019 season our performances and results have improved considerably, and, in the last races, we have always fought for the podium. The goal is to do even better and I believe that the experience accumulated over the years can help us… I feel much better than I did 12 months ago, both physically and with the feeling with my bike. I want to thank all our fans for their support and I hope to celebrate many victories with them, maybe even in a few months on this same circuit". -Chaz Davies