FAI Sponsored Chaz Davies Takes Double Podium – Laguna Seca
This weekend saw the WorldSBK Championship leave the warm but bearable European climate and arrive in a scorching Laguna Seca, USA; where temperatures were topping 50 degrees on the tarmac.
The Californian based race-way was built in the 1950s having been used as a ranch for the previous 140 years. Laguna Seca is no stranger to the WSBK Championship having played host to it between 95 – 2004 and was welcomed back to listings from 2013.
Chaz lead the peloton from the start of race one but with the grip levels lower than expected, he had a wobble on turn 8 setting him back to second; holding out until the flag came down.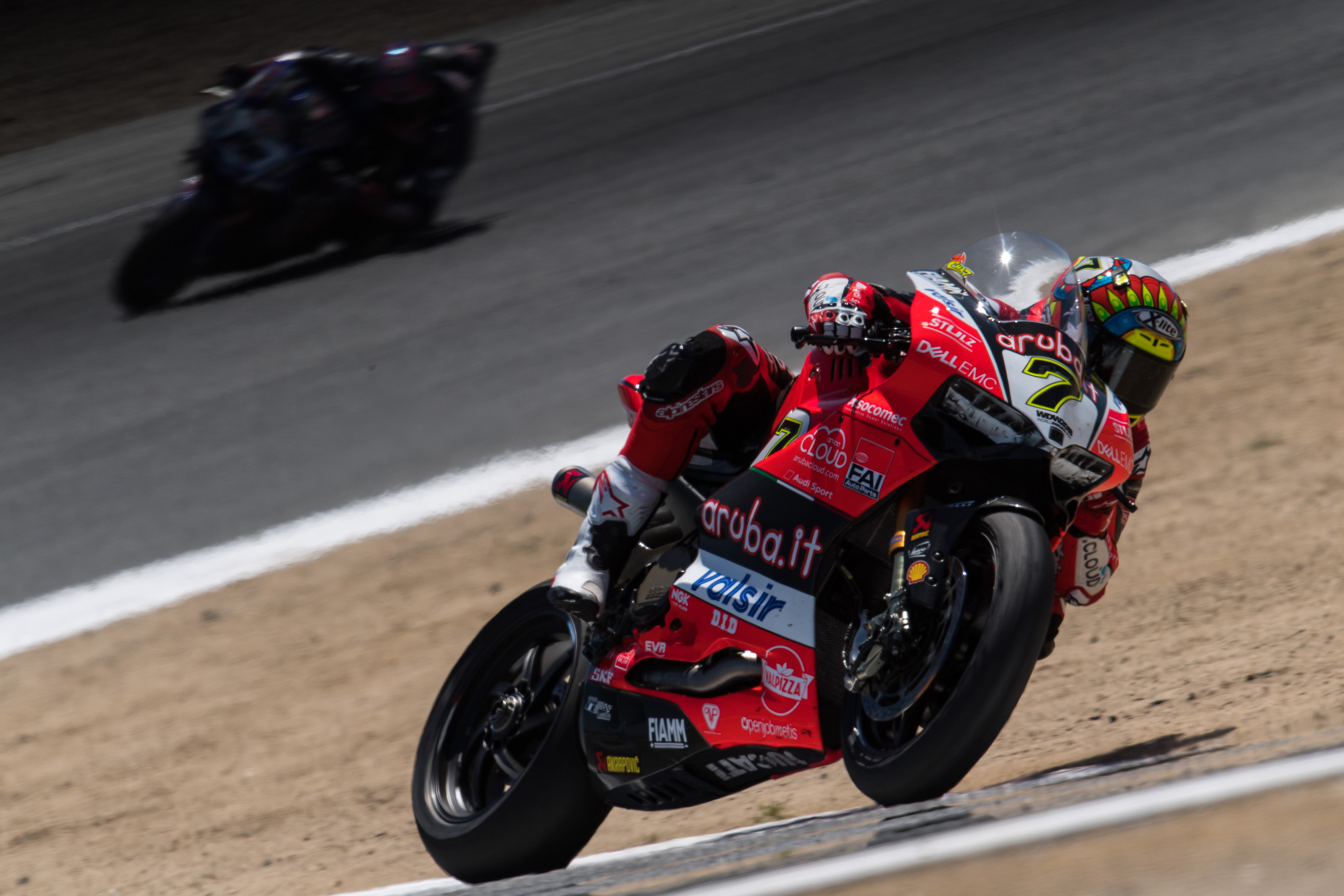 The Welshman was happy with his podium position and over-the-moon with a spectacular lap of 1.23.041, which is a circuit record.
"It was a good race. From where I sat, I did all I could… Overall I'm very happy, we got pole position and fastest lap but just missed the big trophy" - Chaz
Team mate, Marco Melandri, had a challenge on his hands, coming from a 10th place starting position but found momentum as the race wound on. He climbed 5 places to take 5th, an arduous task on a notoriously difficult track to pass on.
"Today we faced a difficult race… In Superpole I didn't find much grip and I couldn't make a good lap. Starting from fourth row wasn't easy, early on I couldn't ride smoothly but after a while I started to feel better".
The second day of racing saw Davies battle from a third row start to claim 2nd place, where he fought off any attempts to rob him of his second podium place of round 8.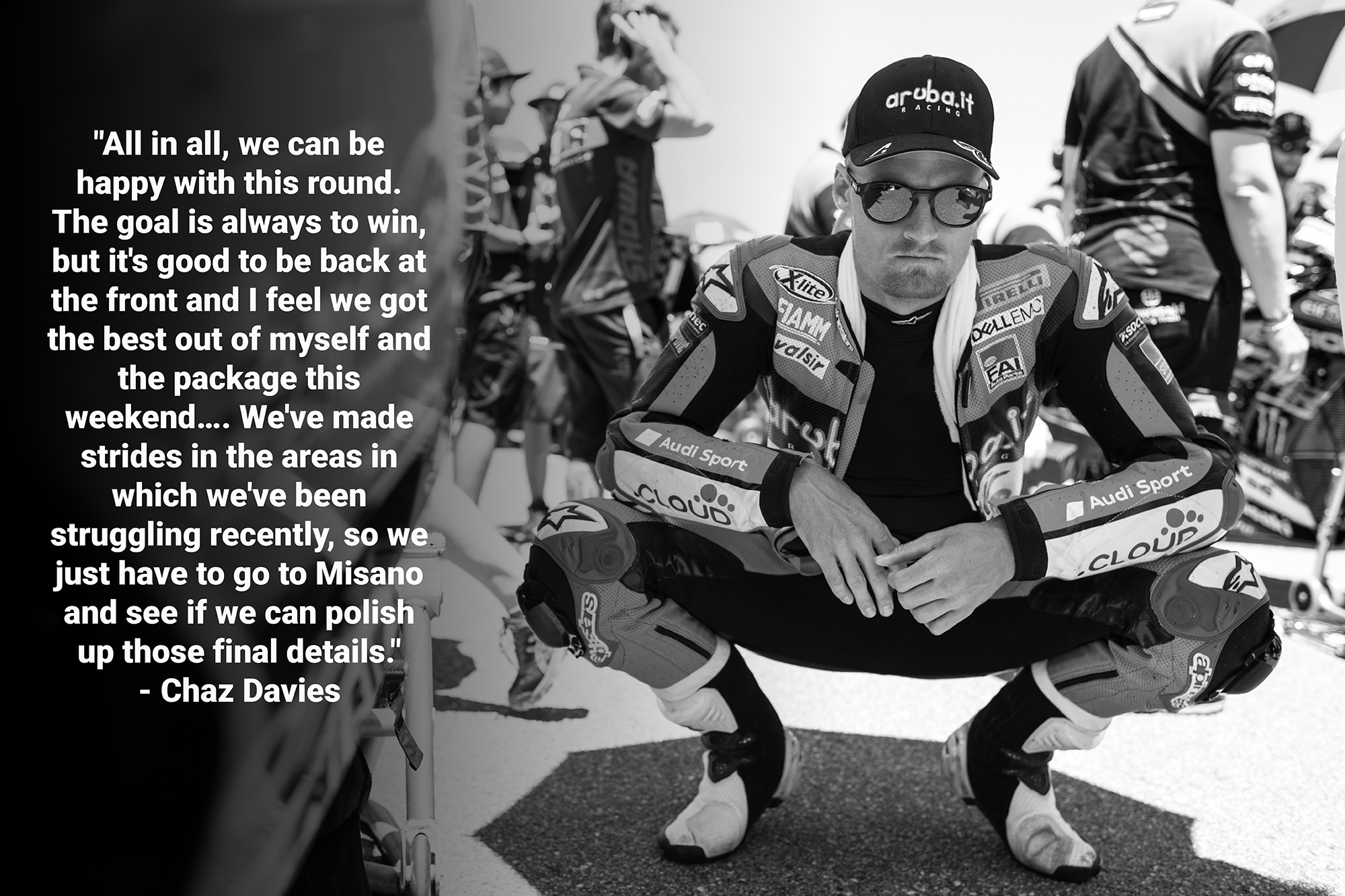 Marco made a good start, keeping pace with the leading pack however it was not to be his day. Whilst on lap 4 the bike lost traction and slid away from the seasoned Italian.