Torsional Vibration Damper kits with bolts
Shortly over a year ago FAI introduced a range of torsional vibration dampers to support and bolster our range of engine repair products. These have been a great success to date and has prompted the development of torsional vibration damper kits, including the crankshaft bolt(s).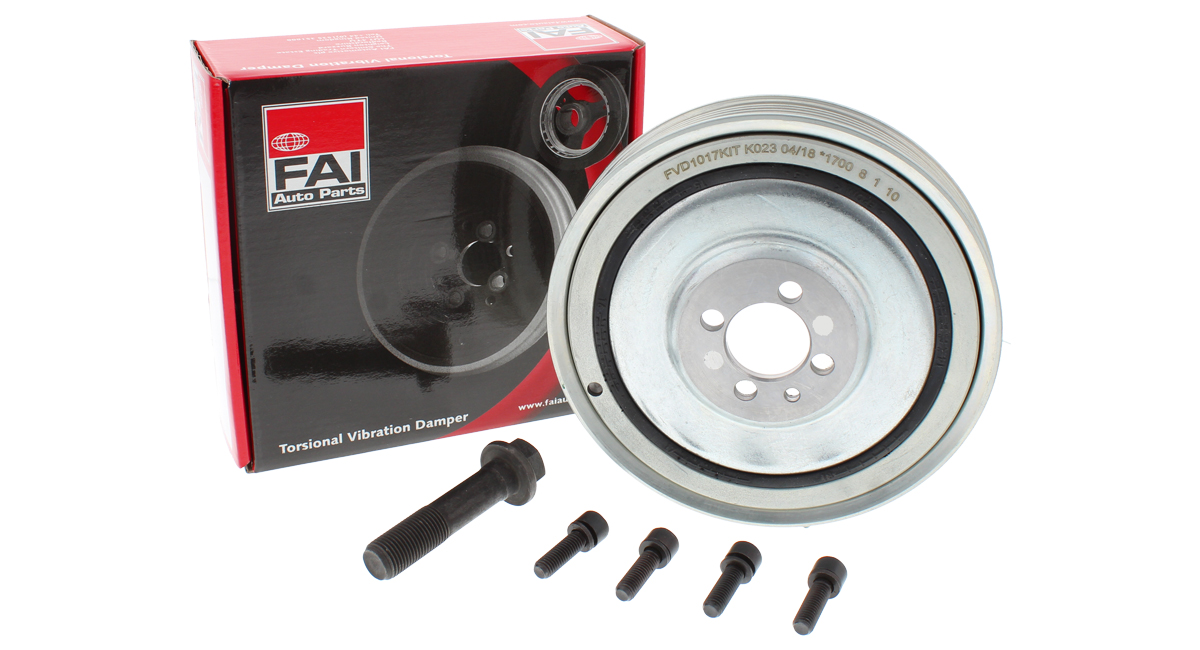 Depending on the application some bolts are stretch bolts. It is not recommended to re-use old stretch bolts as these will be deformed and will not torque up correctly, or in worst case snap during fitting. Crankshaft bolts must always be installed using the manufacturers recommended torque settings and never to use an air tool to loosen or tighten bolts.
In total 23 of our FVD's now are available with fitting accessories such as bolts and washers to help you complete the job. Any part number ending in a 'K' will include fitting accessories, where as any FVD without this suffix, will purely be the damper on it's own.
If you would like additional information on our TVD range please click here