Go Eleven Score Points Despite Injured Rider
Due to the shoulder injury, Chaz picked up in the previous round, the weekend at Donnington didn't go as the team had hoped. Chaz soldiered on, giving his all in each of the events but always with the knowledge of his physical limitations.
In true British fashion, the weekends racing was hampered by wet weather; something that no rider wants to contend with when recovering from injury.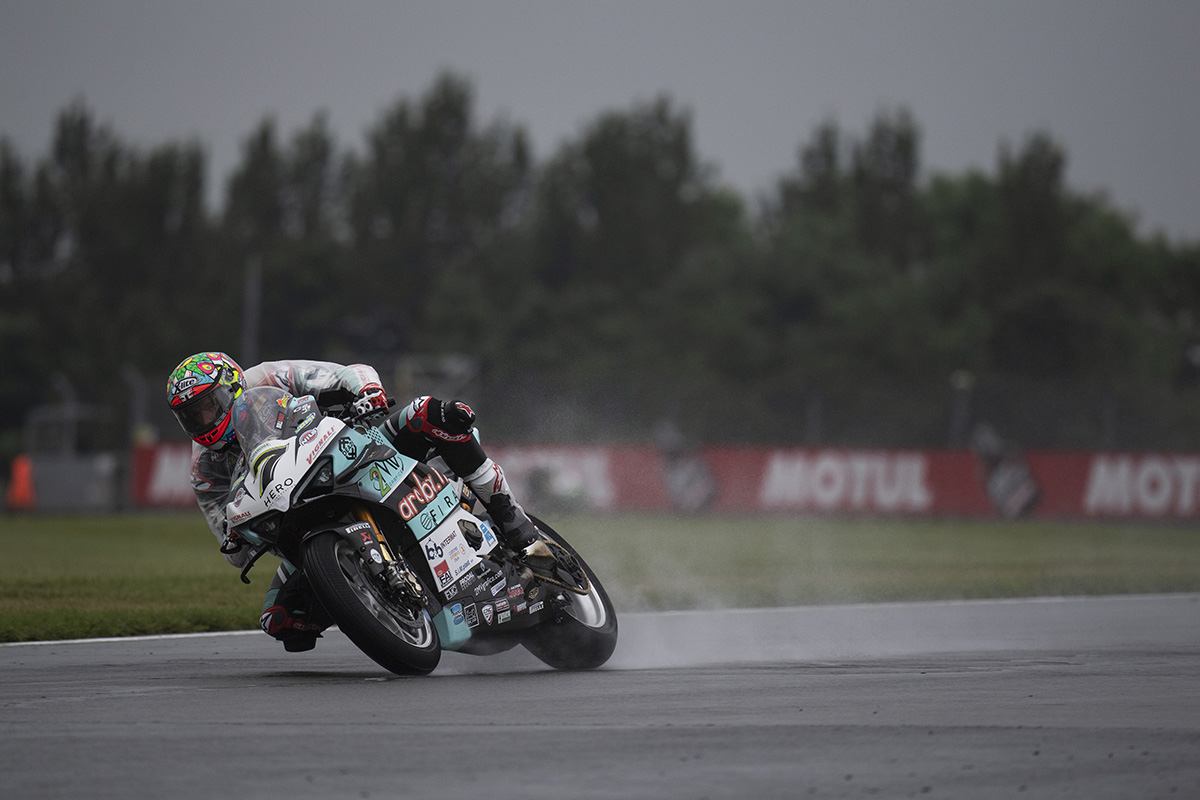 Opening with the Superpole pre-race, which would dictate riders standing for race one, the Welshman was looking confident. Chaz was achieving consecutive decreases in lap time, with the opportunity to get in on the second row but a small mistake at the penultimate corner cost him a few tenths of a second – settling for 9th overall.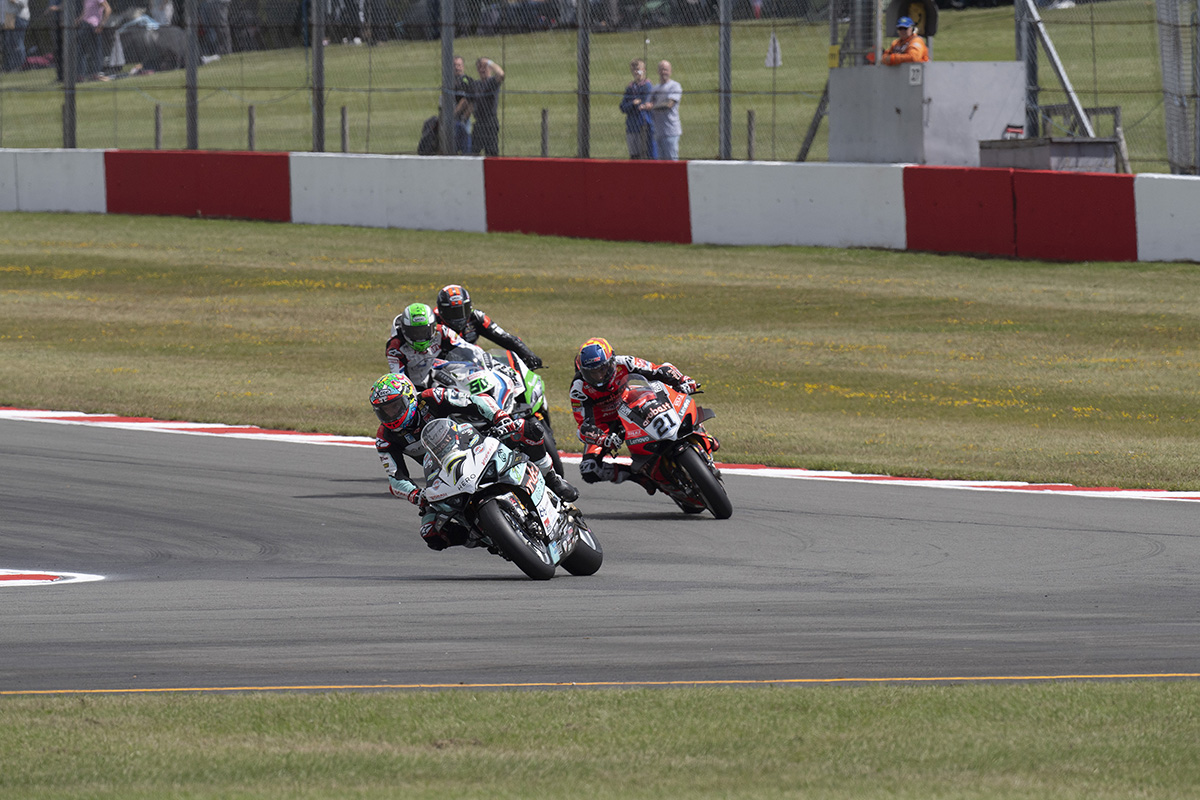 The sun appeared shortly before the first race which meant a quick change of tyre to slicks. The track was still a little wet in places making it a risky decision for any rider to fully exploit their bike; Chaz decided to ride with caution. The issue of a slippery circuit was compounded with the shoulder pain Chaz was experiencing, obviously exacerbated by days of riding. He was forced to slow his pace but stayed in the event, securing 11th place.
The aforementioned problems facing Davies continued for Sunday's Superpole but once again showed his determination by coming 8th, bettering his position by a small margin compared to the Saturday Superpole.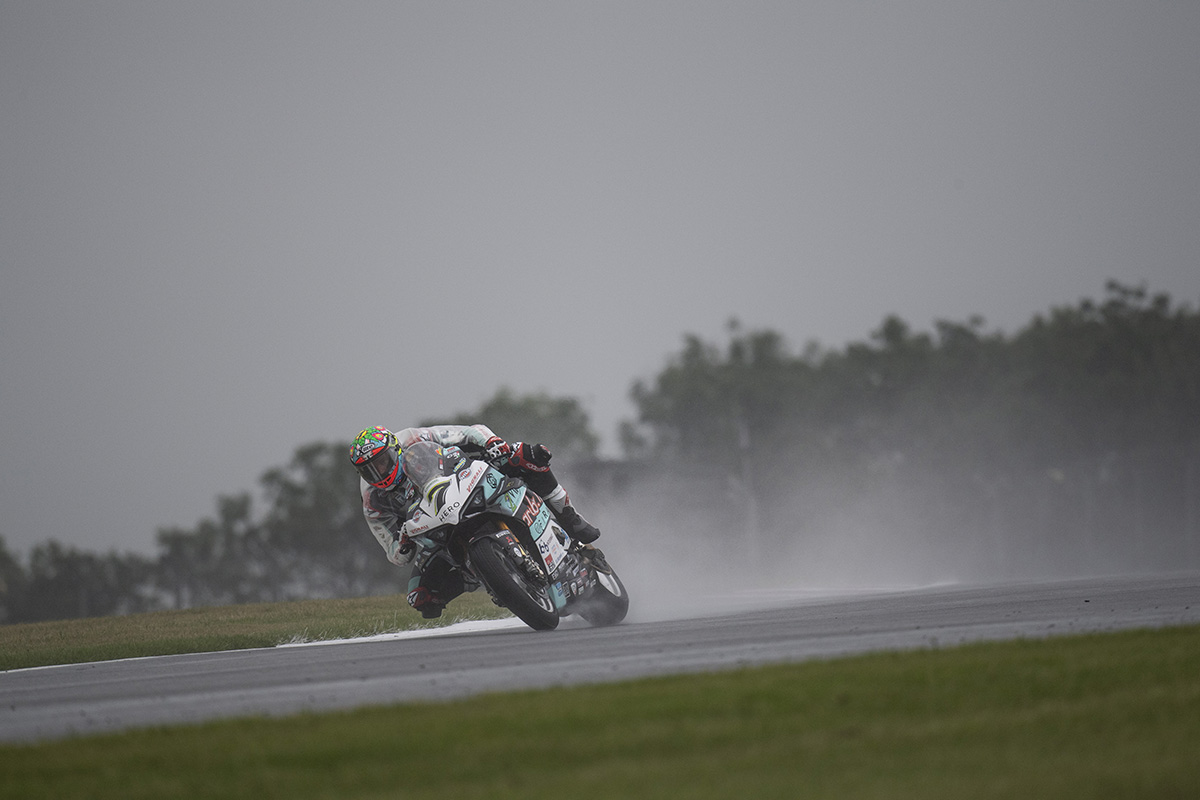 Race two was the driest stage of the weekend which gave the confidence to push the Ducati V4-RS harder and achieve a superb lap time of 1.28.770. Chaz's injury felt strangely better so with less shoulder pain this allowed him to manoeuvre past a few riders who had gotten ahead of him in the first few corners. He then set his sights on the next two contenders but unfortunately ran out of tarmac to chase them down. With all things considered, Chaz came a respectable 7th, securing a place in each of the weekend's events and scoring some all-important points.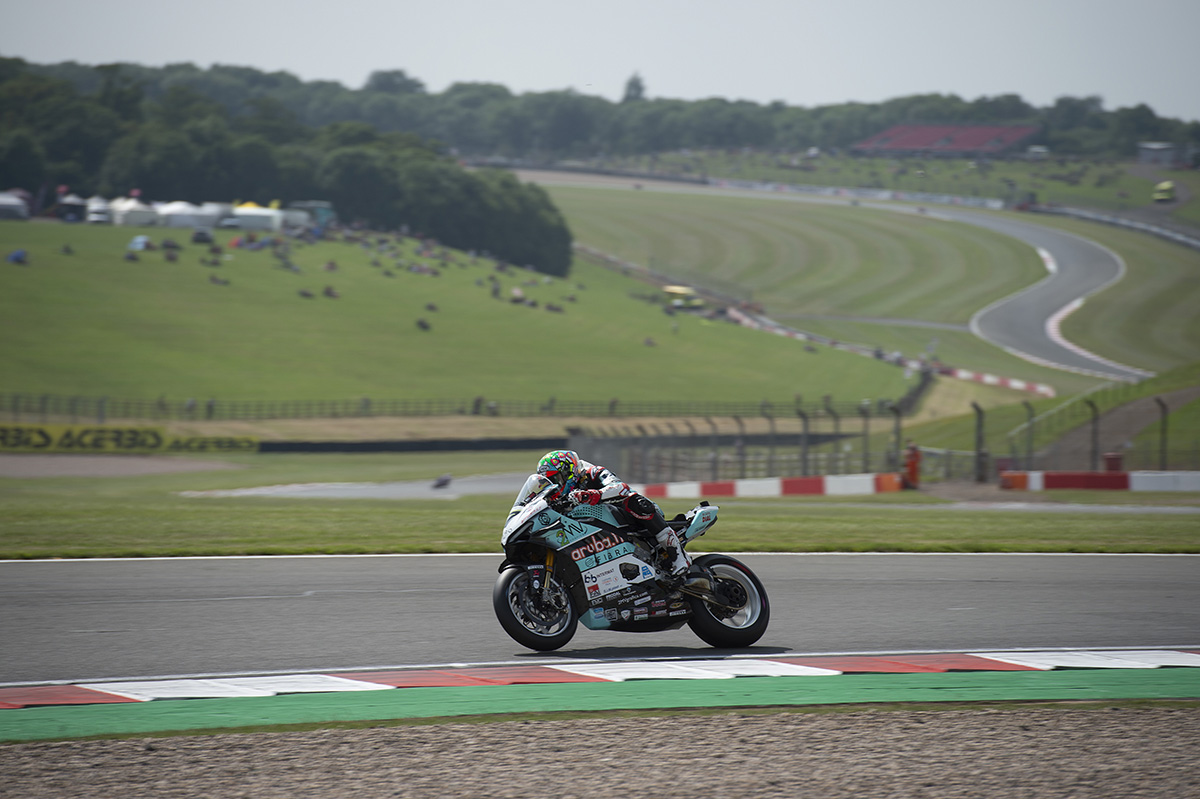 With a long break between rounds 4 & 5, Chaz will have time to recover and be fighting fit for Assen. We'll be looking forward to it!