What happened in Round 11? : Magny-Cours
Circuit de Nevers Magny-Cours, played host to the weekend's WSBK race. Built in the 1960s, the track contains a hidden quirk whereby many of the corners are direct copies of famous circuits from around the world, including chicanes from Imola and the Nurburgring.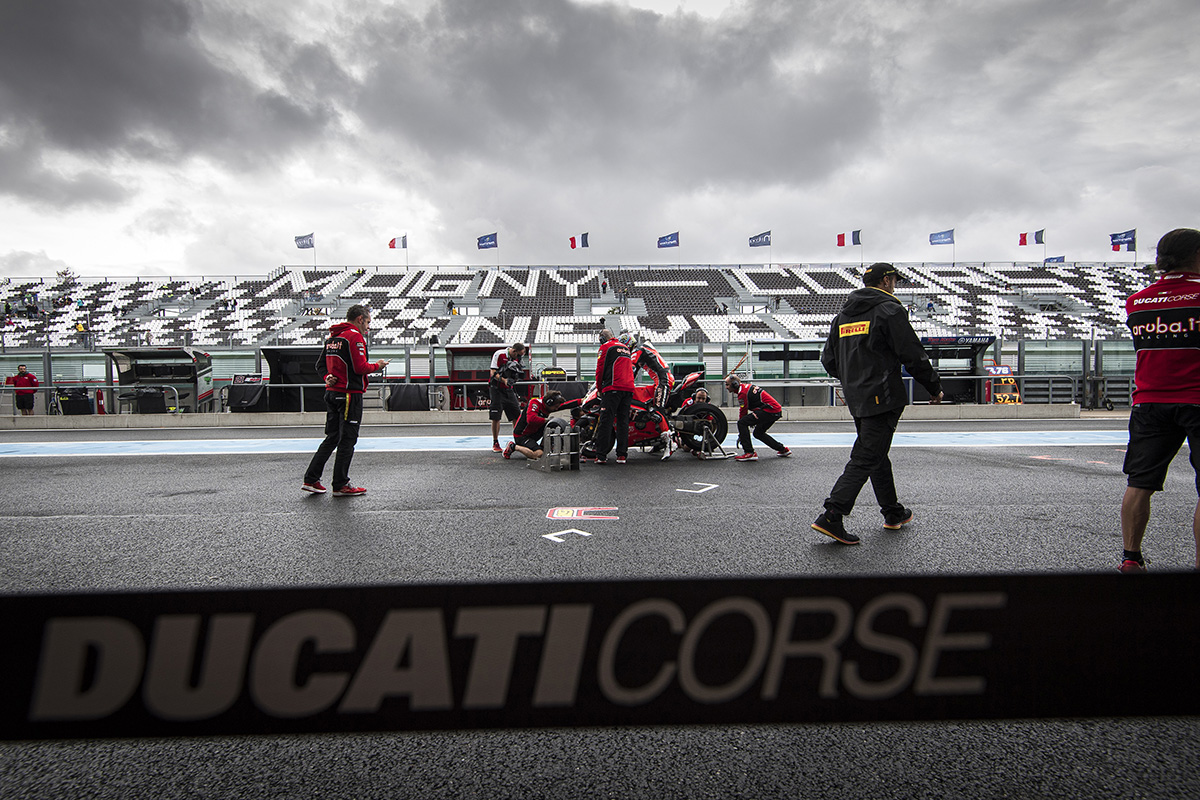 Competitors arrived in wet weather prior to Friday's free practice sessions, producing slippery conditions which hampered all riders' efforts but none more than Alvaro Bautista's as he hadn't ridden the circuit before.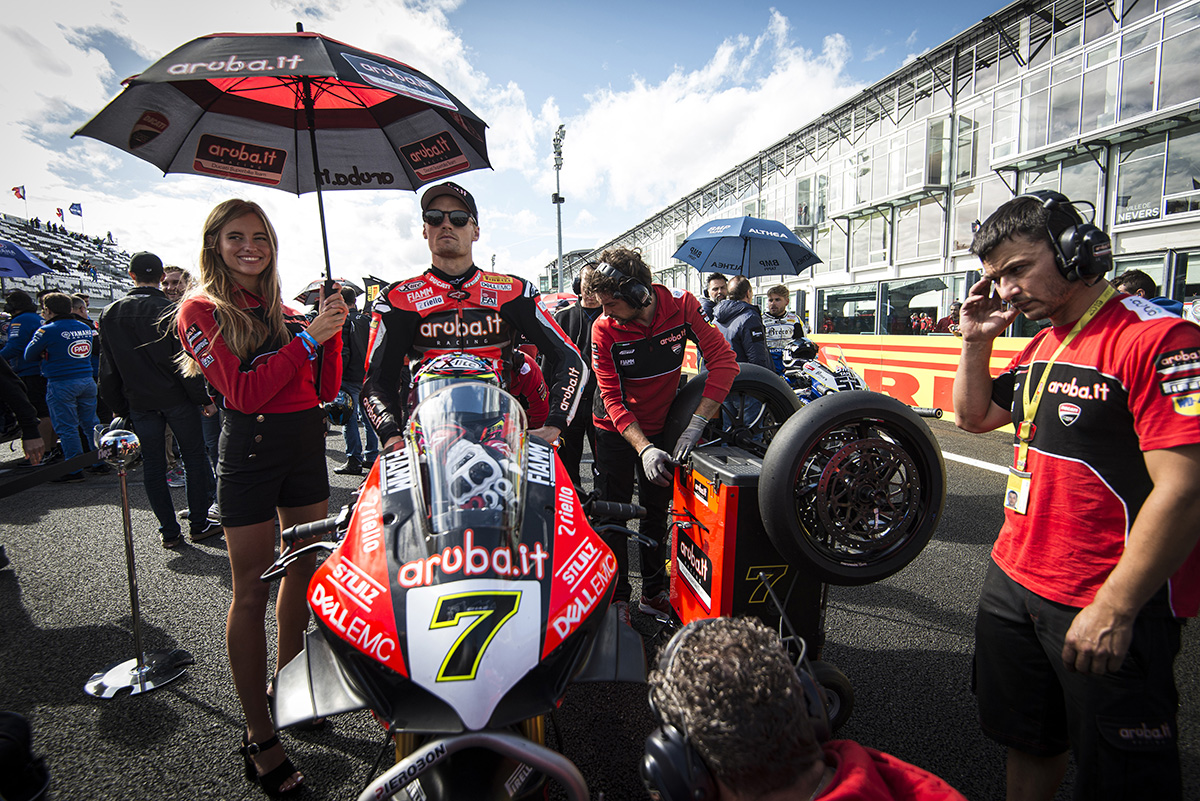 Fortunately, Saturday brought with it dryer conditions in time for race one. Bautista found his feet in the first few laps and with some added confidence he climbed the board from starting in 14th to a finishing place of 5th.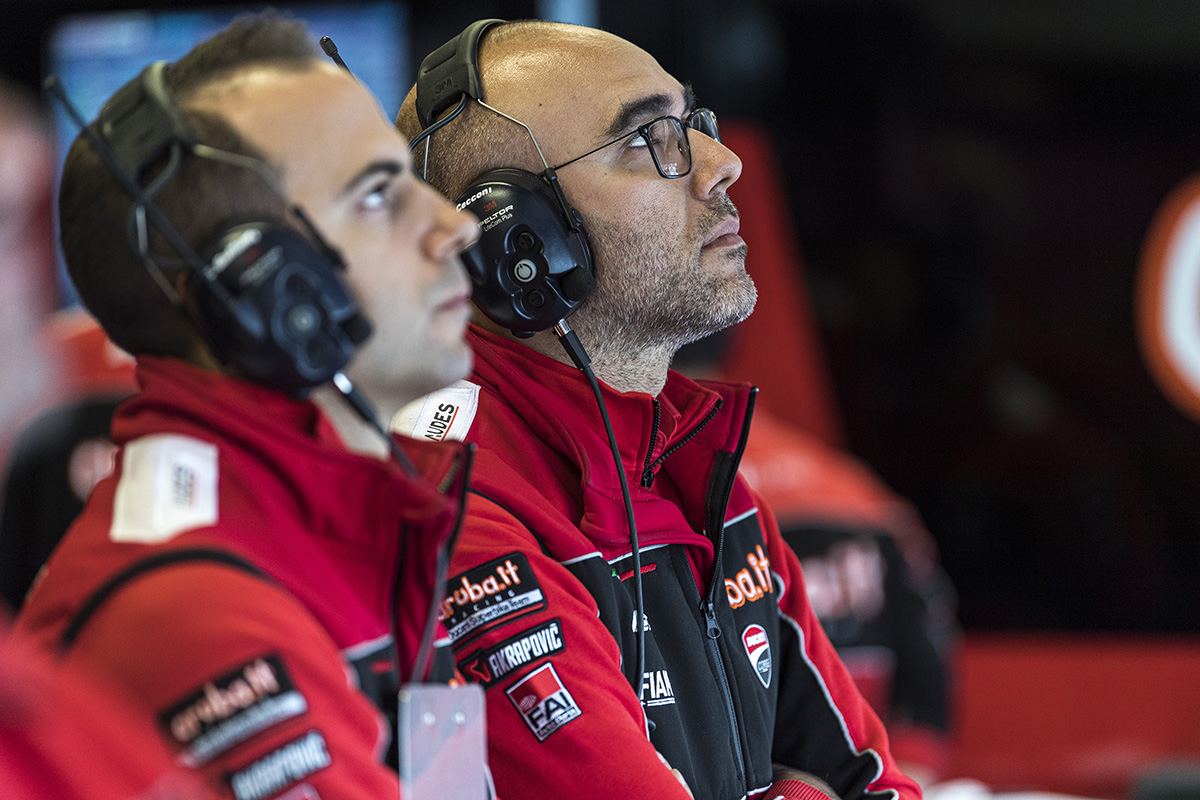 Teammate Chaz Davies was preforming well within the leading pack but whilst fighting for second the Welshman made contact with fellow rider Razgatlioglu, bringing an end to Chaz's race; thankfully without injury.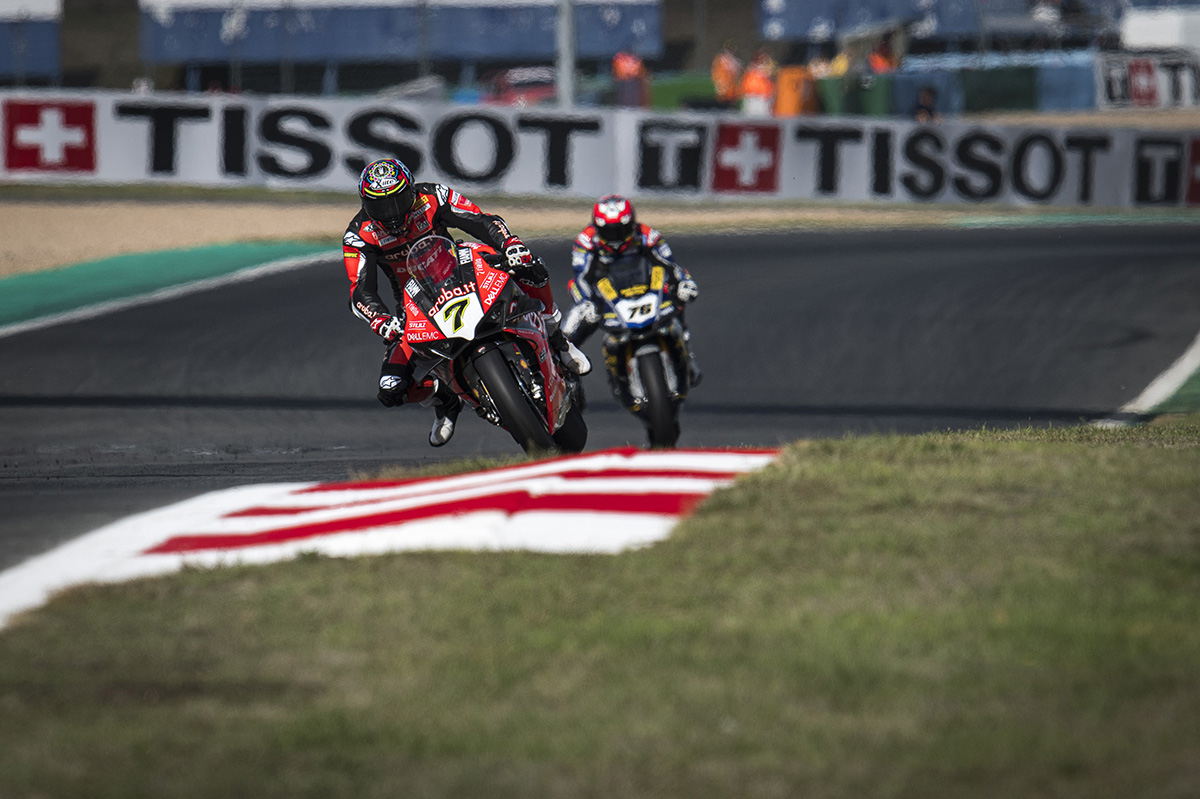 Sunday saw a determined Chaz push hard in both Superpole and race two, where he narrowly missed a podium slot by coming 4th in both events.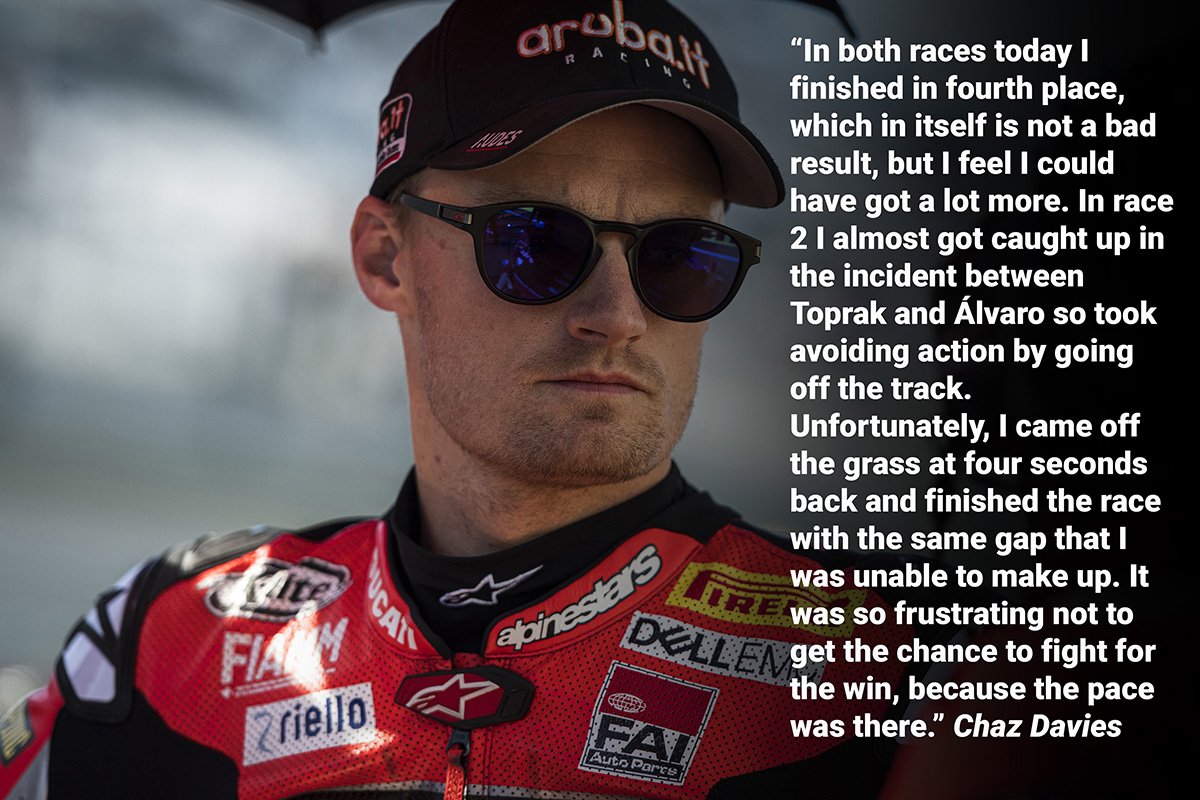 Alvaro suffered the same fate as Chaz did in the first race by the way of an impact with Toprak on turn 13. Again, no one was injured yet both retired from the race.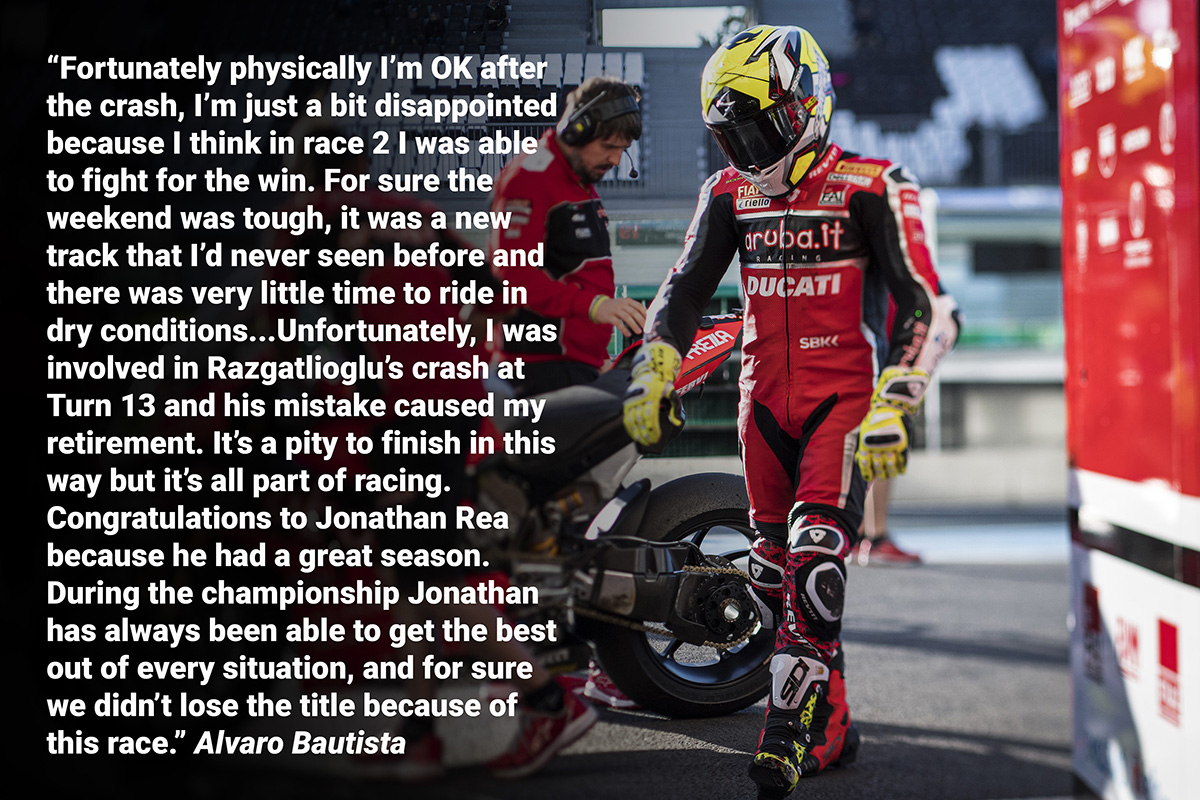 The results of round 11 have signalled the end to our hopes that Alvaro would be crowned 2019 champion; a feat that looked all too promising in the first half of the competition. He is however firmly in second and holds some impressive accolades from what is his first outing in WSBK.
Team Aruba's focus now turns to the penultimate round based in Argentina, 11-13th October.