There's No Stopping Him! Bautista's Done it Again!!
After a historic opening round, Bautista had a lot to live up to going in to the second, more challenging, round. The Spanish rider didn't disappoint the crowd by laying on a spectacular display of racing excellence.
Friday's opening free-session gave both riders a chance to acclimatise to the south-east Asian suffocating heat and to practise on another maiden circuit with the new V4 bike.
The Spaniard achieved a 1.32.971 in practice which gave an indication for how Saturday's Superpole was going to go. Blistering around the track he went on to secure the top spot and as a result, he started race one in a comfortable 1st on the grid.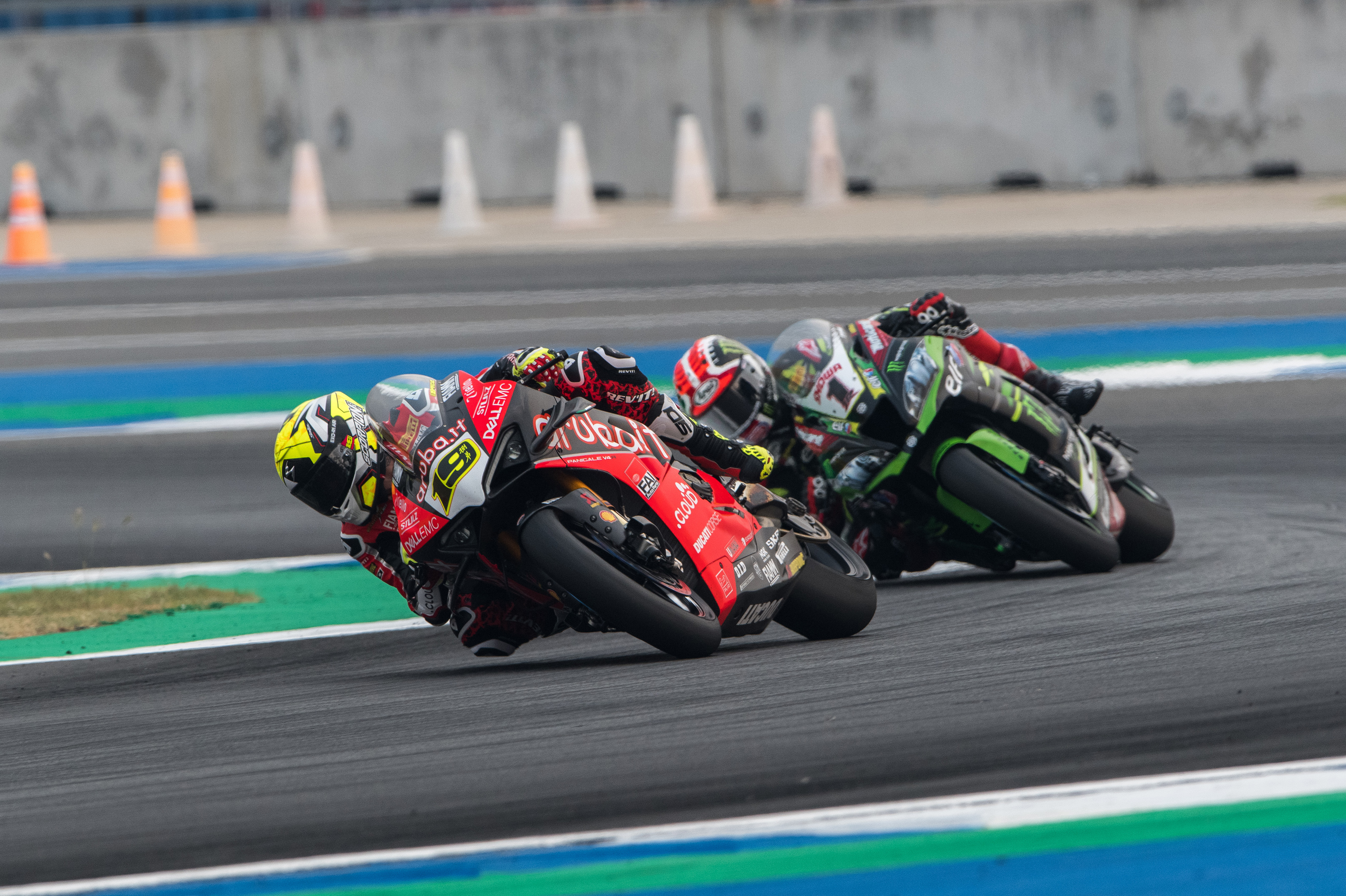 Race proceedings kicked-off with spectators witnessing a WSBK first as Bautista and last years champion, Jonathan Rea, played a brilliant game of cat 'n mouse. For the first few laps the seasoned riders were neck and neck, even to the point of making contact with each other in lap 3. Thankfully, both stayed upright and by lap 9, Alvaro had made his move past Rea and didn't look back. So far so good then for the team newbie!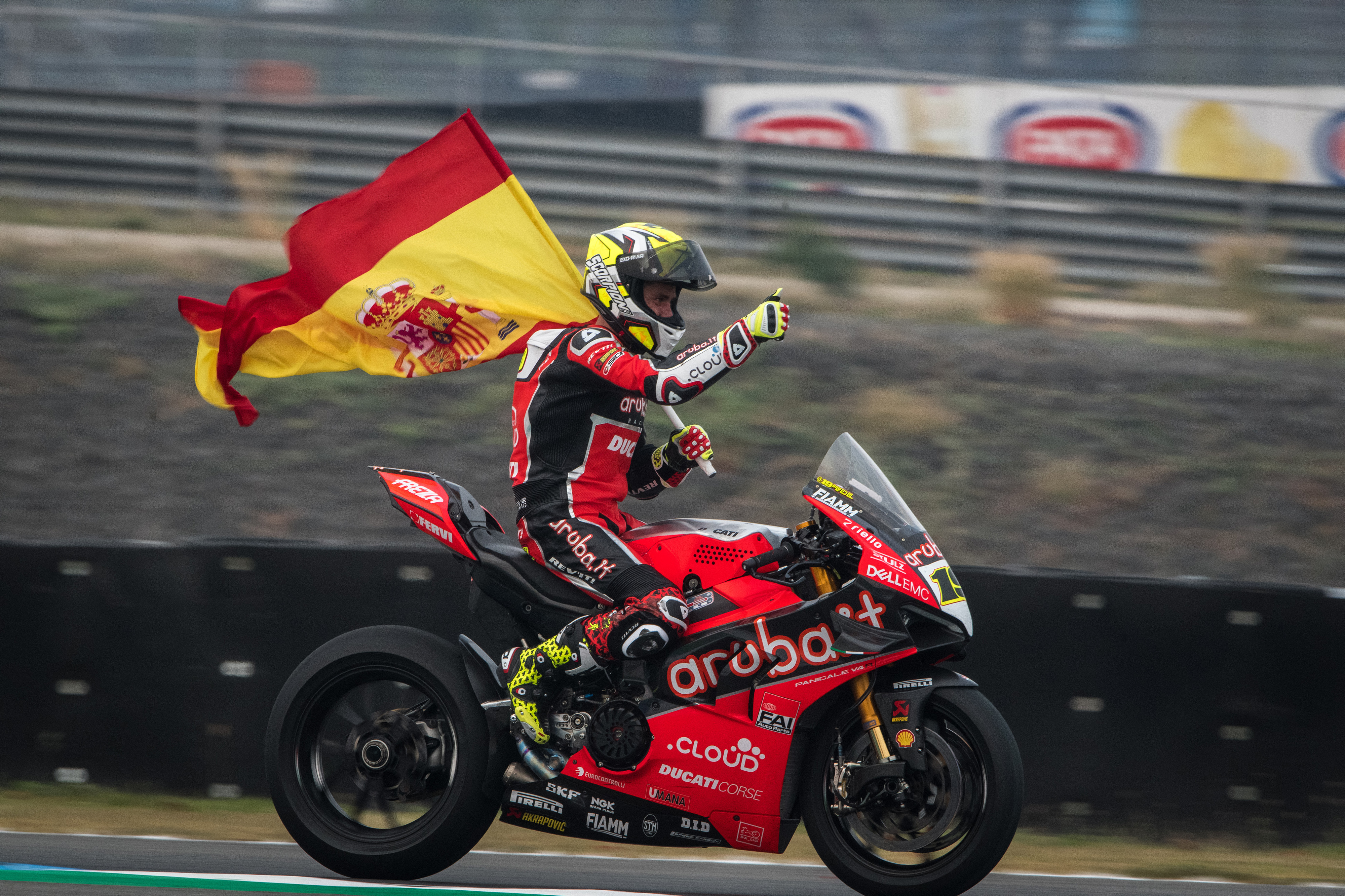 Chaz Davies was yet to show his true abilities on a course that he was champion of in 2018. The Welshman had a wobble on turn 3 which resulted in a minor off and despite a determined Chaz hopping straight back on and re-joining the race, he had lost too much ground and had to settle for 15th.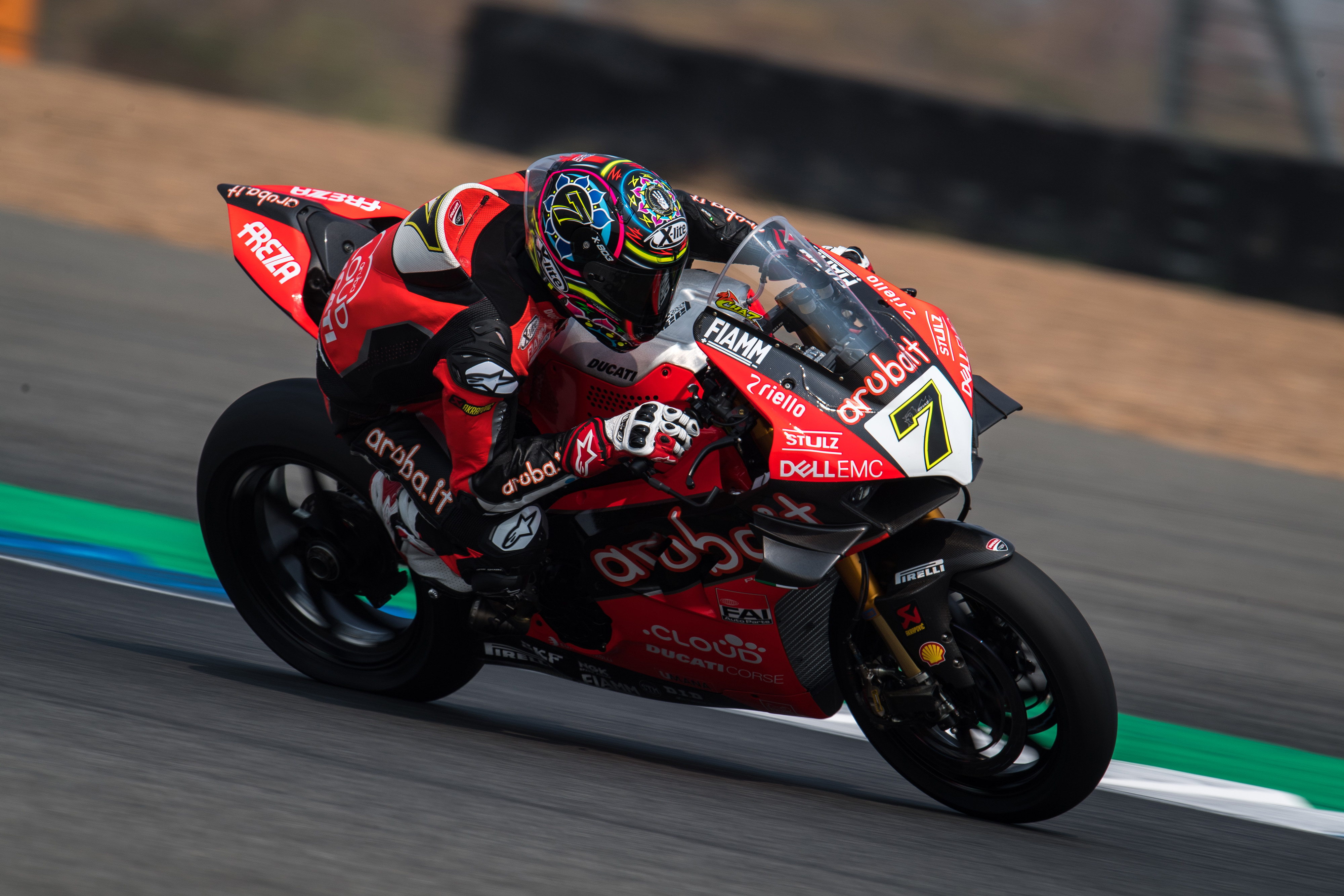 Did Chaz's luck change for race two?... Unfortunately not.
Sunday's race was set on yet another scorching day. Chaz was making good progress, battling with the pack sitting behind the 3 race leaders, which had now set themselves apart. Whilst vying for 7th place, Chaz went to overtake but smoke was visible from the rear of the Panigale.  At this point, feeling the loss of power, Chaz had to decide whether to let off or risk blowing the engine. He did the only sensible thing and reluctantly pulled out of the race.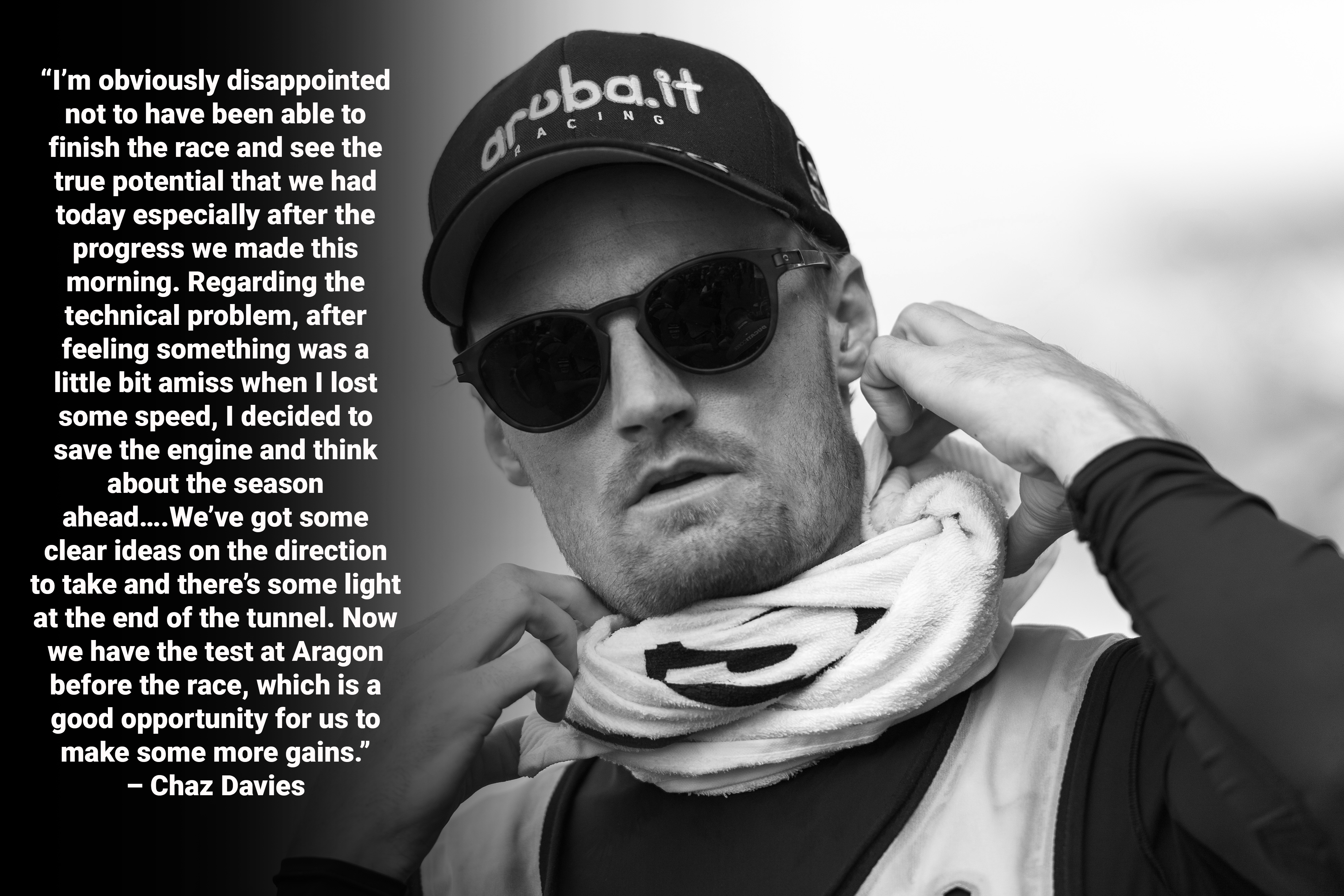 Brimming with confidence, Bautista wasn't hanging about and shot off the grid, where he held the lead from Rea. When the chequered flag dropped, the experienced rider was a full 10 seconds ahead of his nearest contender.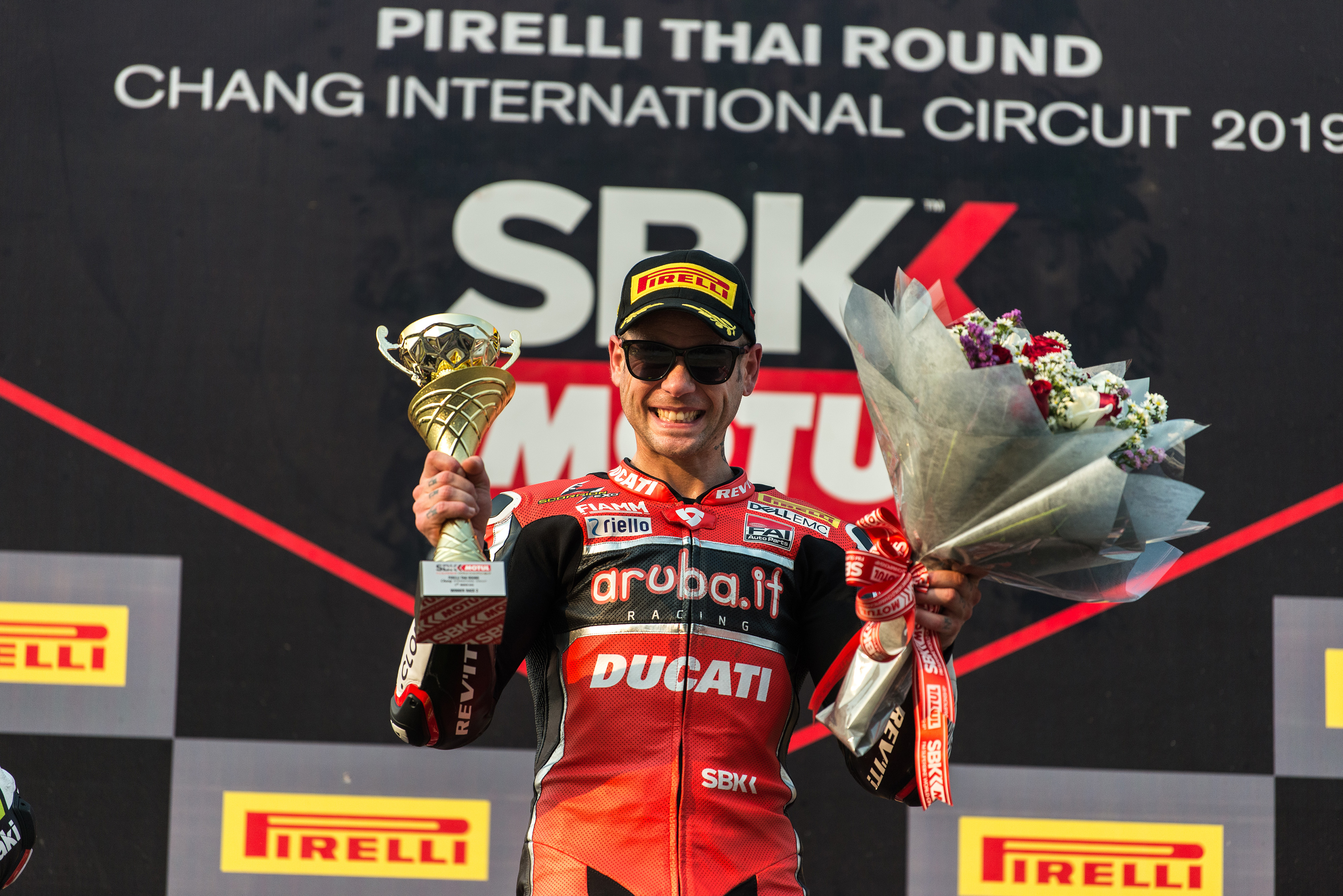 With a seamless record so far, Bautista has been bestowed with 124 points. A lead we are sure he's eager to uphold in round three, where WSBK will be visiting his home turf; Aragon – Spain.