WorldSBK Championship 2nd Place goes to…
Well Done Chaz!
The Welshman was ready for a fight and that's exactly what he gave 'em. Second in both night races, he secured his goal of championship second place despite a very wobbly turn 5 in the second race.
So, the fat lady has sung...it's all over for this season but what a season it's been! Between his nasty crash at the start of the season with Jonathan Rea and his spectacular double win in Round nine (Germany), we've been there for every breath-taking moment.
With Rea well ahead in points after the first few rounds the true race has been between Davies and Sykes with them level-pegging going into round 13.

The final round kicked off with a bustle of final preparation as the sun goes down and the floodlights set the atmosphere. Chaz knew the importance of every element of the day especially as he was to start on the third row. Showing he meant business by taking second place after a series of lightning overtakes, it was clear the Welshman wasn't backing down. Creating the gap required to ensure a podium finish, Chaz was one step further towards overall second.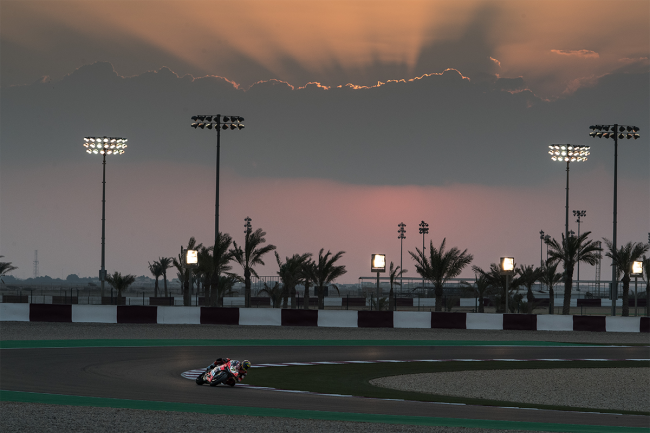 "I'm happy because we achieved our main task, which was to gain some points in the fight for second position in the championship, but honestly it was a tough race...we took second place and we're happy to get 20 points in the bag and a lot of useful data ahead of tomorrow to improve with the electronics and especially engine brake. We need to stay focused and hopefully we'll make another couple of steps forward for Race 2."
Chaz threw himself in to the second race with a blistering start, taking the lead in turn one. He then gave us all a heart-stopping moment when he almost lost control "rodeo" style on turn five. Again, Davies preformed incredibly well throughout the final race of 2017, flying through the checked flag in second, thus achieving his goal.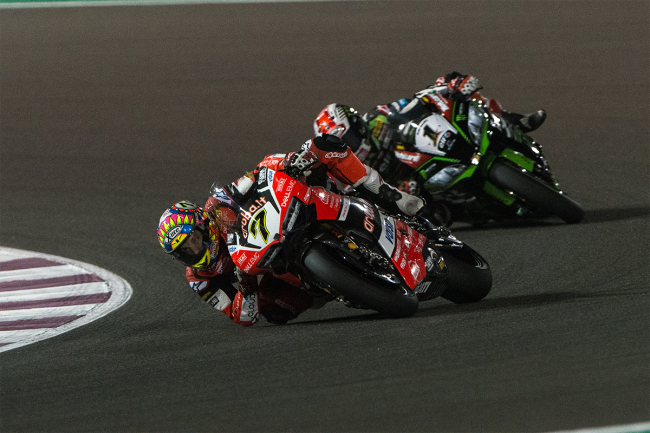 "We sealed second position in the championship, which was our goal going into this round, so I'm very happy. It's been another tough race. I probably made the best start of my career, then got my head down while keeping an eye on Sykes' position. I nearly crashed at turn 5, it felt like a rodeo but we hung on to it. Once I saw Sykes was out, I just tried to control the gap as second place was the best we could do today. Thanks to Ducati and Aruba.it for another exciting season, I'm looking forward to 2018."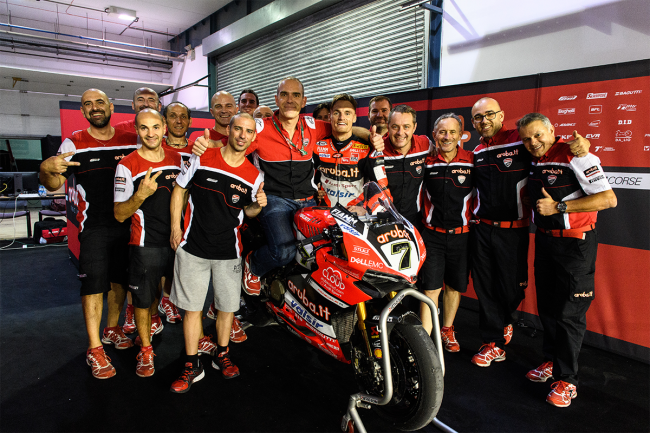 Once again we'd like to take the opportunity to congratulate Chaz and will look forward to more instalments of his stunning career in the future, where he'll hopefully spend less time in the gravel. (only joking Chaz!)
We'll all have to find something else to entertain us until the WorldSBK return in February 2018. Not that we'll be counting the days but FYI it's 109.