WSBK Action Hots Up in Round 6 – Jerez
From the rain-drenched tarmac of Imola to the Jerez, where the sun was out and rapidly scorching the Spanish track ahead of proceedings. After the disappointment of the last round having being cut short, the 'Boys in Red' were ready to get back in the saddle.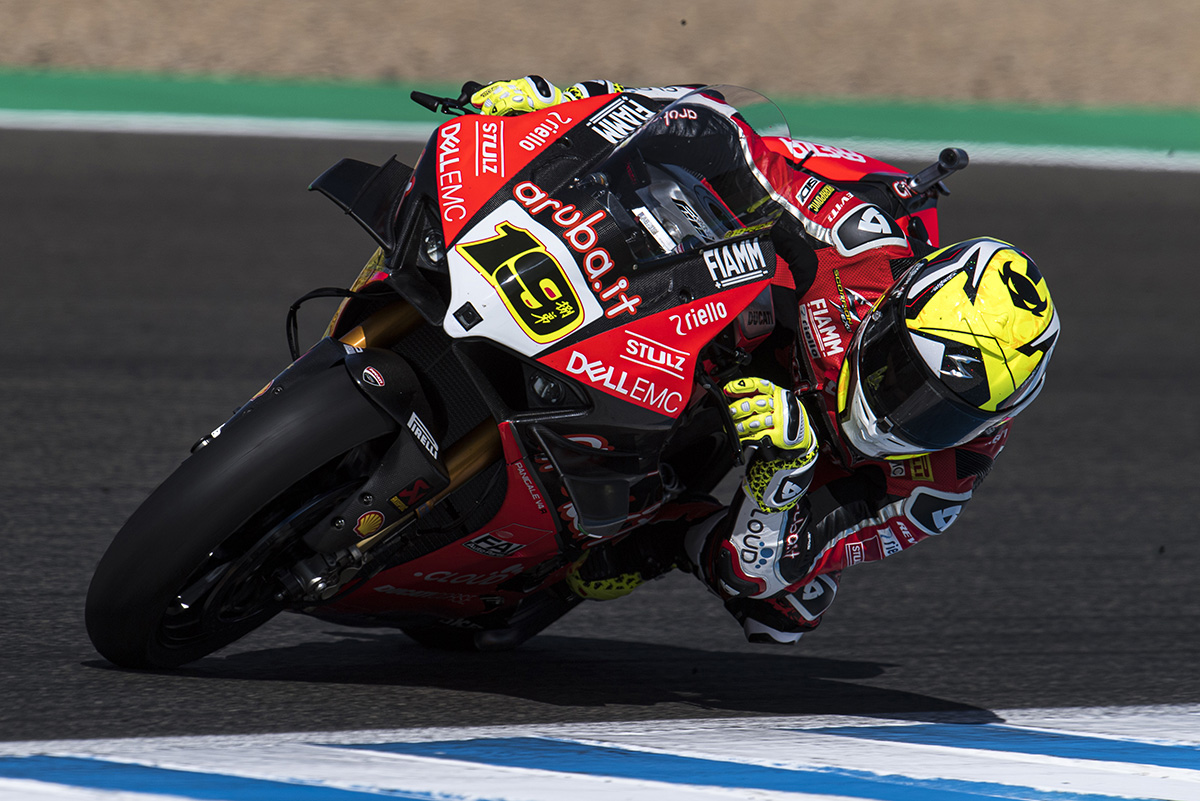 Alvaro Bautista got off to a positive start in the opening day by setting yet another fastest lap of 1.39.428, during the free-practice sessions. Chaz battled away but despite his best efforts wasn't able to better 11th place.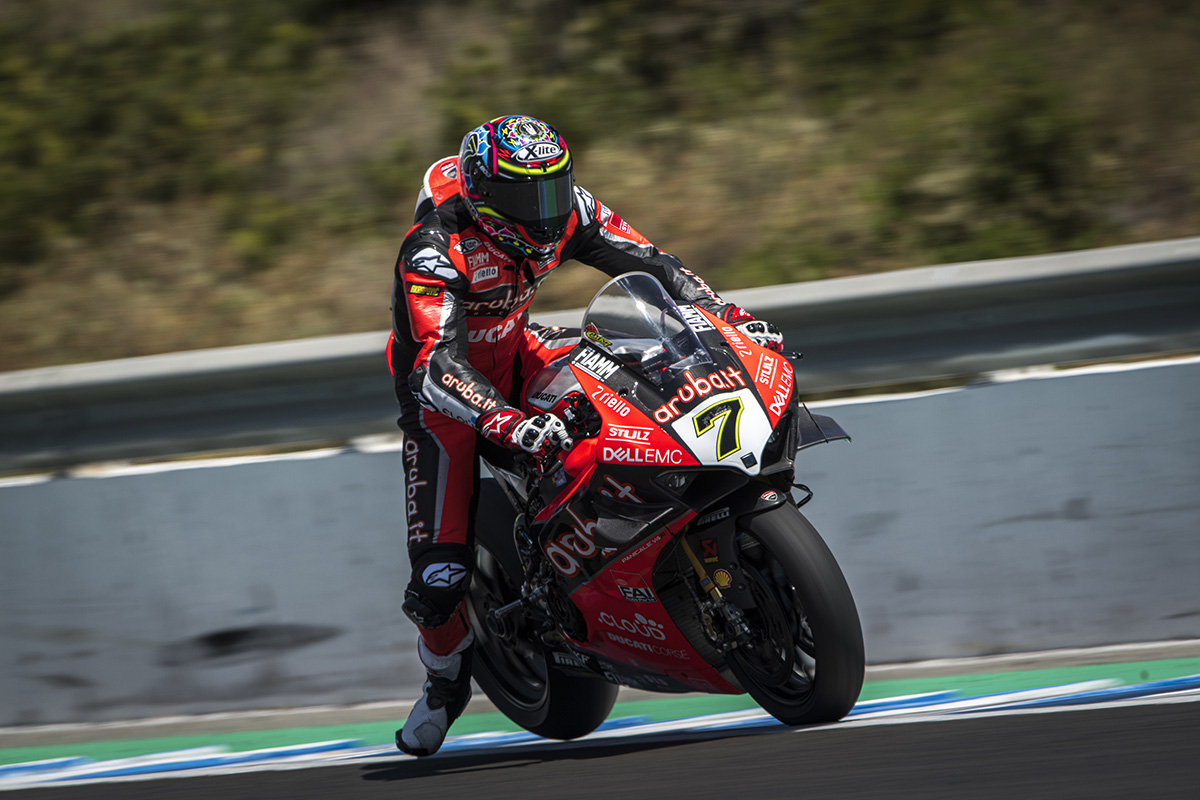 Race 1:
Struggling throughout the first race, Chaz wasn't able to hunt down the leading pack. The Welshman improved his starting position of 11th by pushing as hard as he could and passing a few fellow competitors; securing 7th when the flag came down.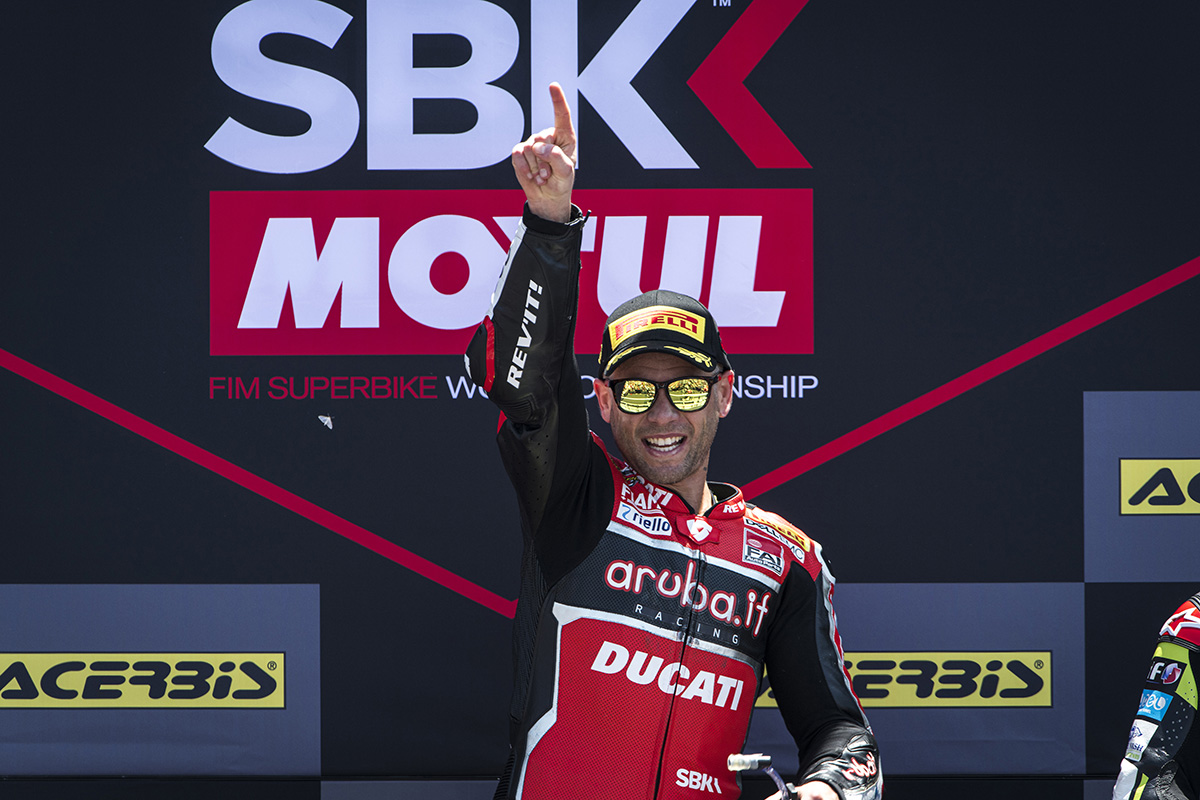 Bautista started from the front, a position he fought for in lap one, however, he set a pace far off the other riders, leaving a full 7 seconds between his finishing place of 1st and the next fastest man.
Race 2:
Bautista looked to be the favourite to win the second race too as he notched up his 13th podium of the season in the earlier Superpole. Unfortunately, though, this notion was dashed when at the end of the first lap, the Spaniard crashed out on turn one. In true fighting-spirit he re-joined the action but to no avail. Faced with the impossible task of making up 7 laps, Alvaro couldn't meet the minimum distance, therefore scoring zero points for the first time this season.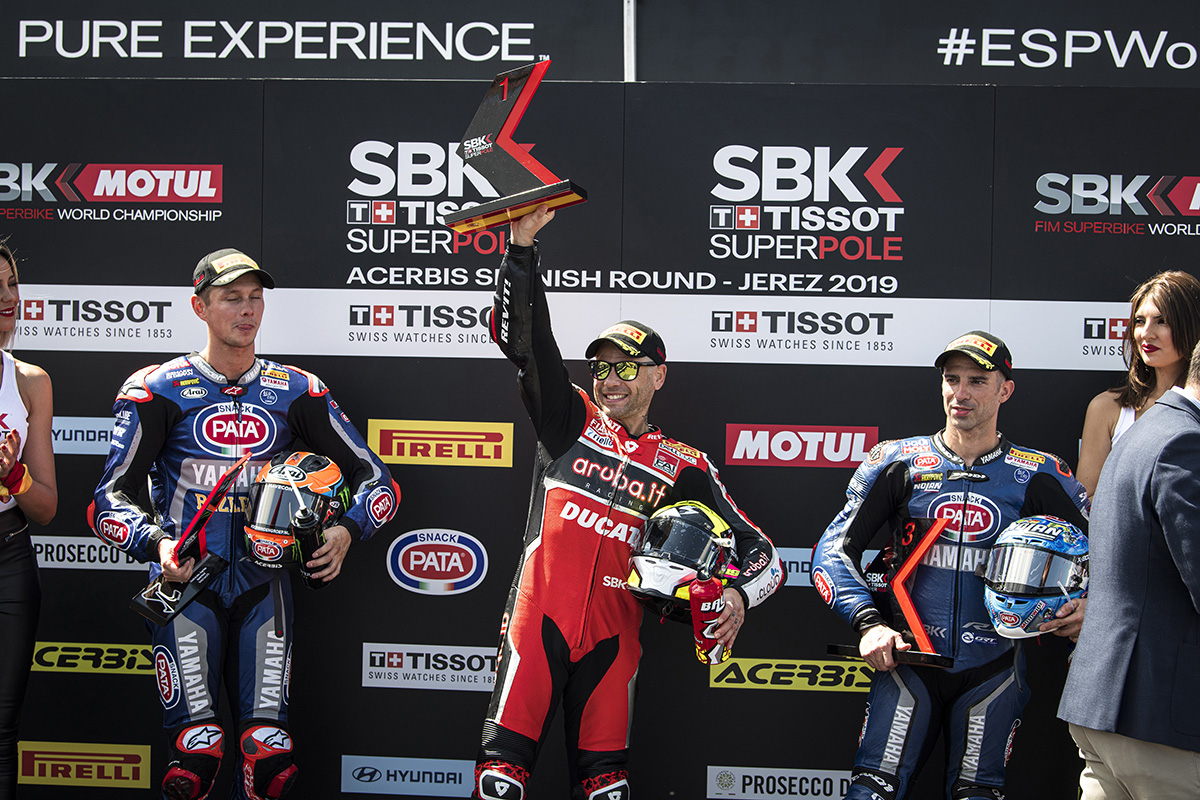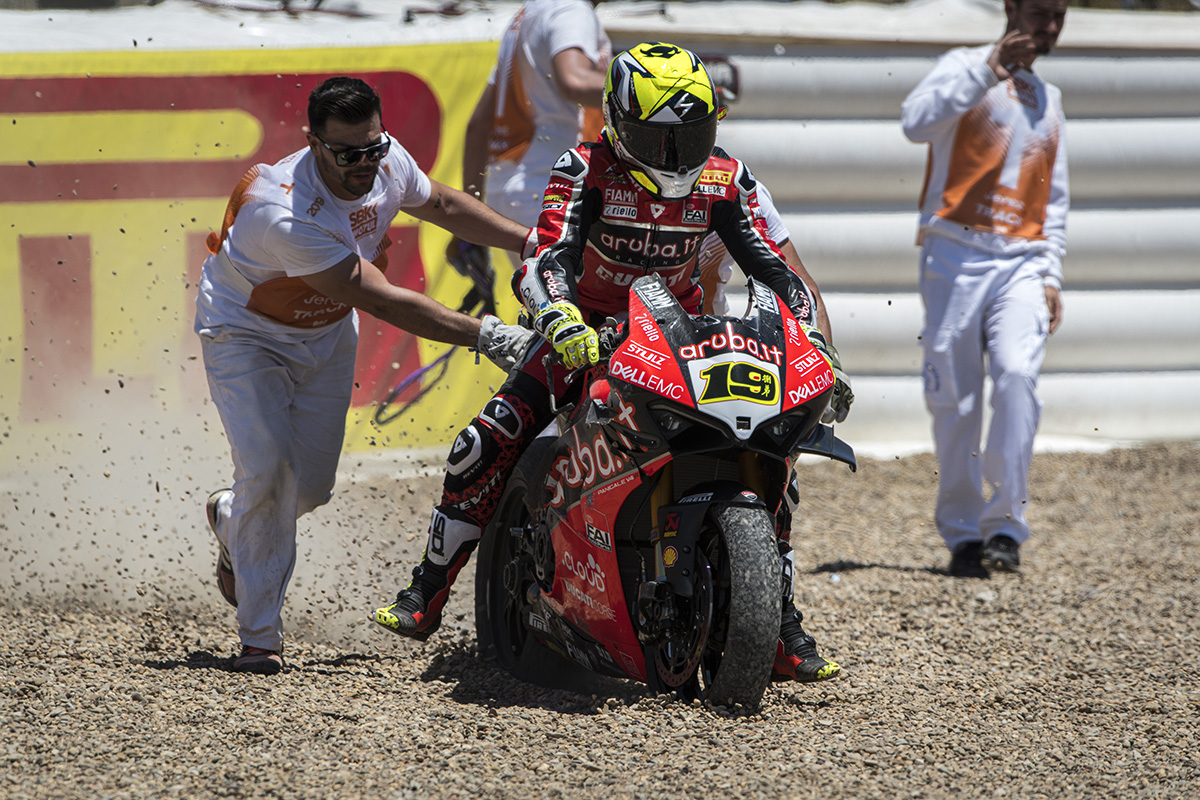 Unbelievably, Chaz was to suffer the same fate as he made contact with Melandri during lap six. Both riders thankfully walked away from the smash, but neither were able to restart. A sad moment for Chaz as he had been doing well when the incident occurred; both riders vying for 4th place.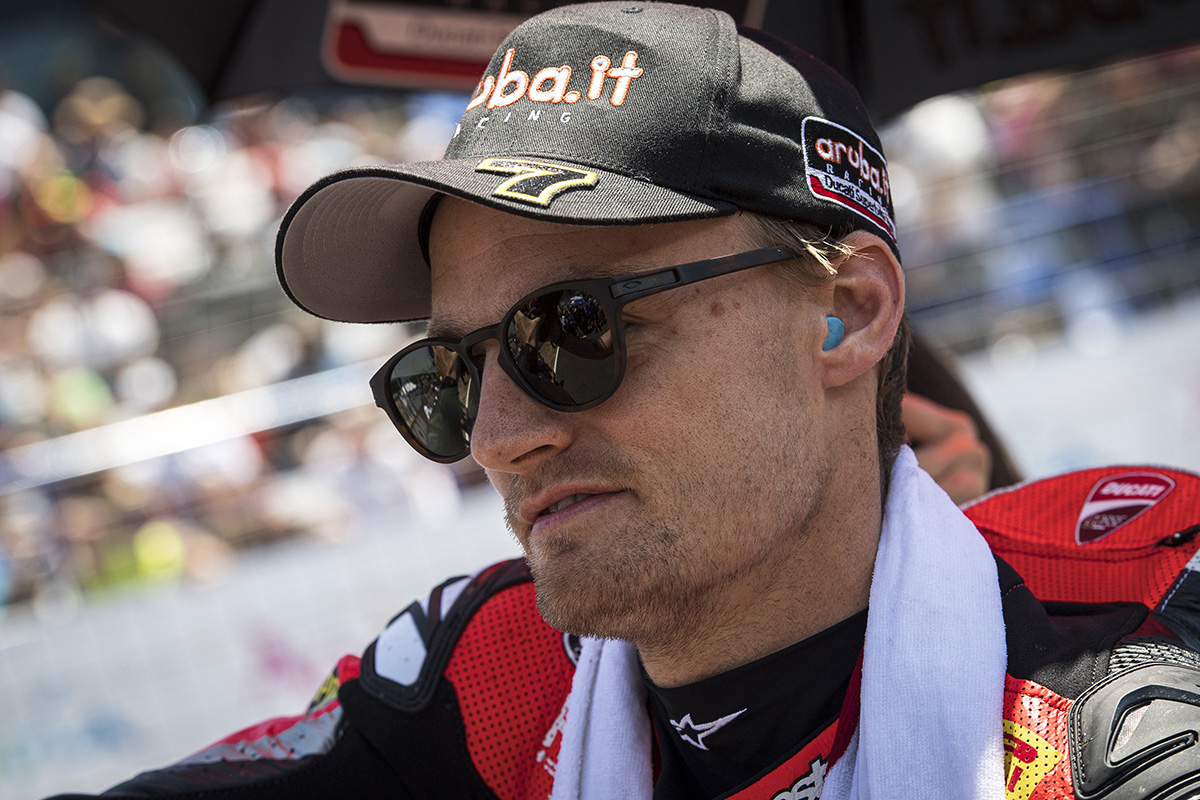 "I was quite aware that this was going to be a difficult weekend but I was hoping that with a good mind-set I could have got some decent results… But then I got caught up in the incident with Melandri at Turn 5. I'm OK, I just picked up a big bruise on the hip and the side of the leg." Chaz Davies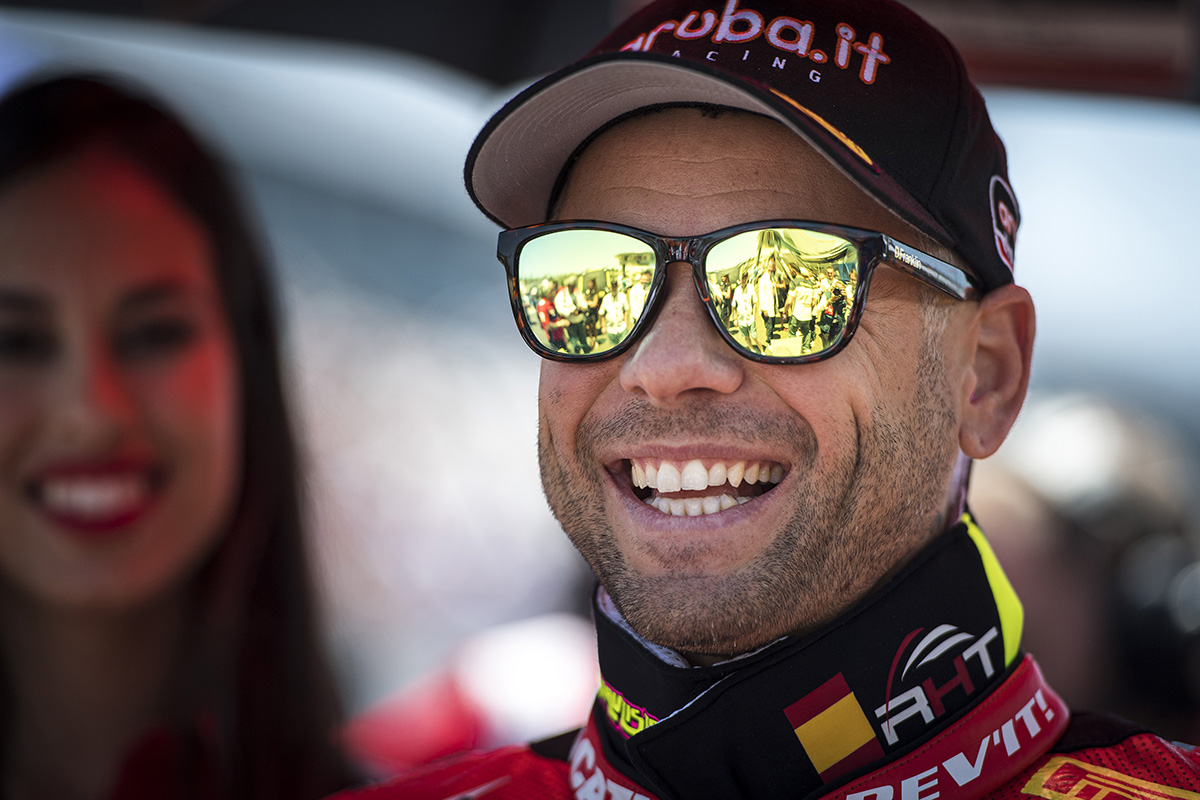 "Today was a day of two halves, in the sense that first we won the Superpole Race and then I crashed on lap 2 of the second race. It was a pity because I did nothing strange, I just lost the front, but racing is like that sometimes… Now we have only to continue the great work we did this weekend and try and repeat the same sensations in the next round at Misano." Alvaro Bautista