Small changes – Big Difference
The Fiat Iveco developed F1C (F30DT) is a 3.0 litre,  4 cylinder, common rail diesel engine used in a variety of light commercial vehicles such as Citroen Relay/Jumper, Peugeot Boxer, Fiat Ducato & Iveco Daily. This article addresses the key differences between early and late FAI timing chain kits available for this popular engine.
The engine has two timing chain systems fitted. The Upper (TCK194NG/TCK194LNG), driven by the injection pump and camshafts and the lower (TCK195NG/TCK195LNG) driven by the crankshaft. The engine was originally available with EURO IV emission compliance but has since been modified to comply with EURO V & VI standards. As a result of the modifications to achieve EURO V compliance, some of the timing chains and components have been modified.
To help identify the required components, there are clear engine number breaks highlighting the change from from EURO IV to EURO V. We have also provided some visual identifiers to show the differences.
Up to engine number -> 1442630
FAI Number

Description

TCK194C

-

(Complete Kit)

Contains TCK194NG & TCK195NG

TCK194NG

-

(Upper Kit)

TCK195NG

-

(Lower Kit)
From engine number 1442631 ->
FAI Number

Description

TCK194LC

-

(Complete Kit)

Contains TCK194LNG & TCK195LNG

TCK194LNG

 -

(Upper Kit)

TCK195LNG

-

(Lower Kit)



With both the TCK194NG & TCK194LNG, the bulk of the components are the same with the exception of the injection pump sprocket that has been reduced in diameter to allow for a shorter timing chain on the TCK194LNG. The chain on TCK194NG has 122 links, while in TCK194LNG the chain has 120 links.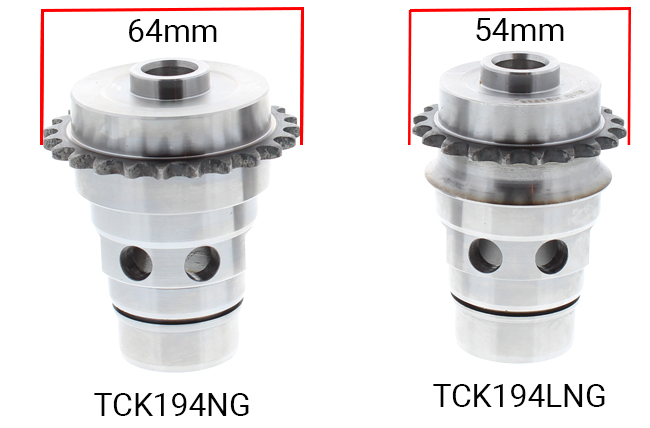 When it comes to the lower chain kit TCK195NG & TCK195LNG there are again two main identifiers:
1.) Change in design of one of the slipper pads (guide rails).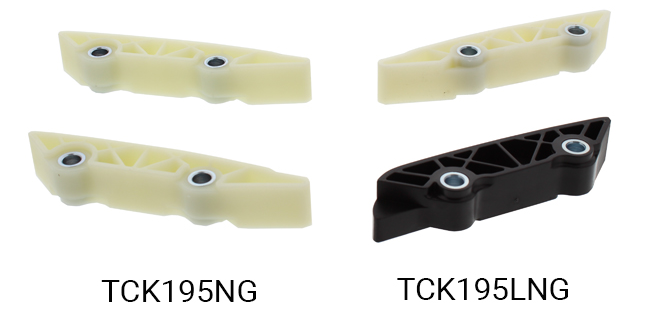 2.) Is a change in diameter of the crank sprocket.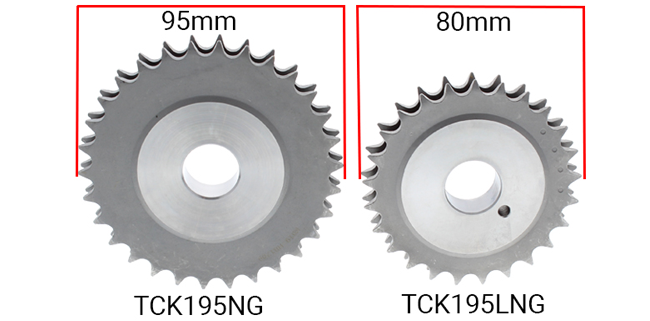 To ensure best fit, it is always recommended that manufacturers installation instructions are followed the correct tools are used. Use of the correct grade and quantity of oil is essential to ensure the best performance out of the new timing chain kit.