FAI Awarded UK's highest business accolade – Queen's Award for Enterprise
We are proud to announce that Her Majesty The Queen has approved the Prime Minister's recommendation that FAI should receive a 2018 Queen's Award for Enterprise. FAI has been specifically recognised for the outstanding growth in International Trade, one of four categories within the Queen's Award program. This honour is only awarded to qualifying companies able to demonstrate the strict requirements and consistent year-on-year sales growth that you would expect from a top British exporter. The Queens award, now in its 53rd year, can't be won on figures alone; processes throughout the business must exceed the norm, with social, environmental and corporate responsibility all being scrutinised in the selection process.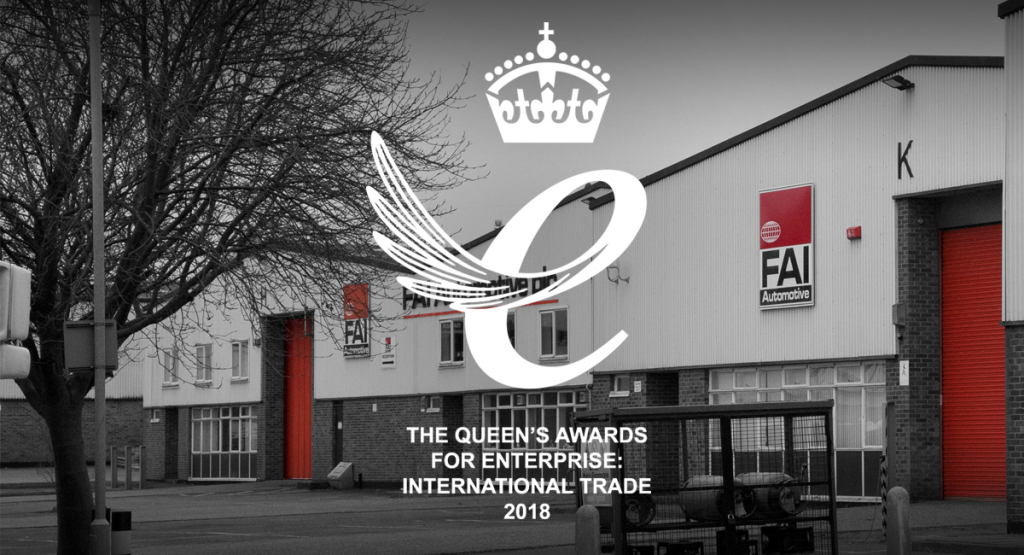 The FAI team, spear-headed by Managing Director Sean Walker, have used decades of industry knowledge and ingenuity to compile an Export expansion strategy which has catapulted the business in to uncharted territory. The considerable investments in larger premises, a hand-picked workforce and constant product range development has contributed to the success needed to win this Royal stamp of excellence. Our international presence has significantly expanded by recruiting regional specialists, resulting in an export division now capable of delivering market leading service to over 60 countries worldwide. The results of this have shown significant year on year market share with positive growth already mapped out for the foreseeable future.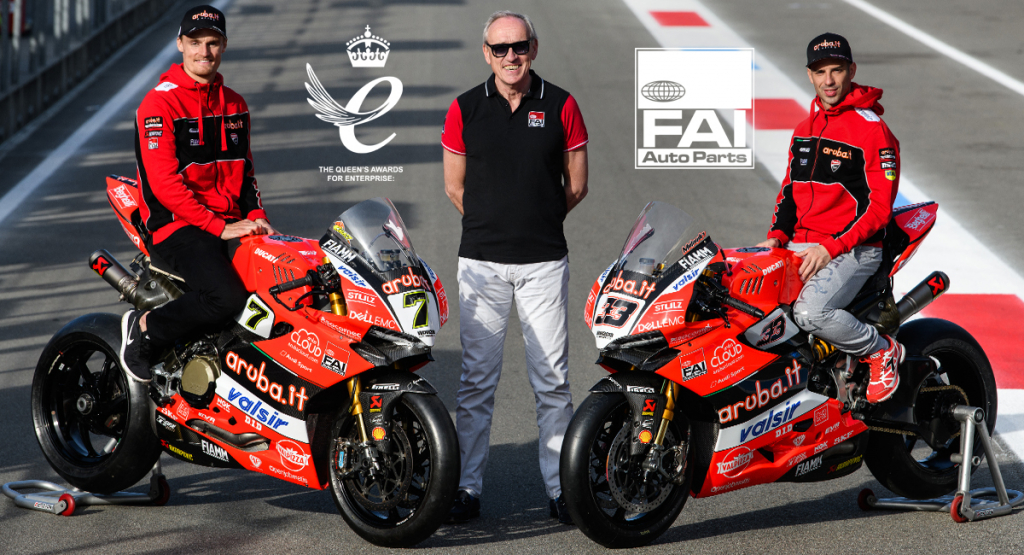 A very pleased and humbled Sean Walker:
"To win such a prestigious award has had a reverberating effect throughout the business and with it, the sound of a job well done, to all staff. I personally couldn't be more pleased with the direction the company has taken and look forward to the next five years of business. Now we've got the award, we will be working hard showcasing why we deserve it and what we can offer our existing customer and prospective clients. In true keeping with our racing pedigree, our biggest deal to date - Official Sponsorship of the Ducati / Aruba.it World Superbike Championship Team has seen such interest from the global markets, that the FAI brand has experienced a phenomenal level of exposure. Our backing of the team has also allowed us to treat local customers in various markets to experience the exciting world of motor cycle racing from a unique perspective."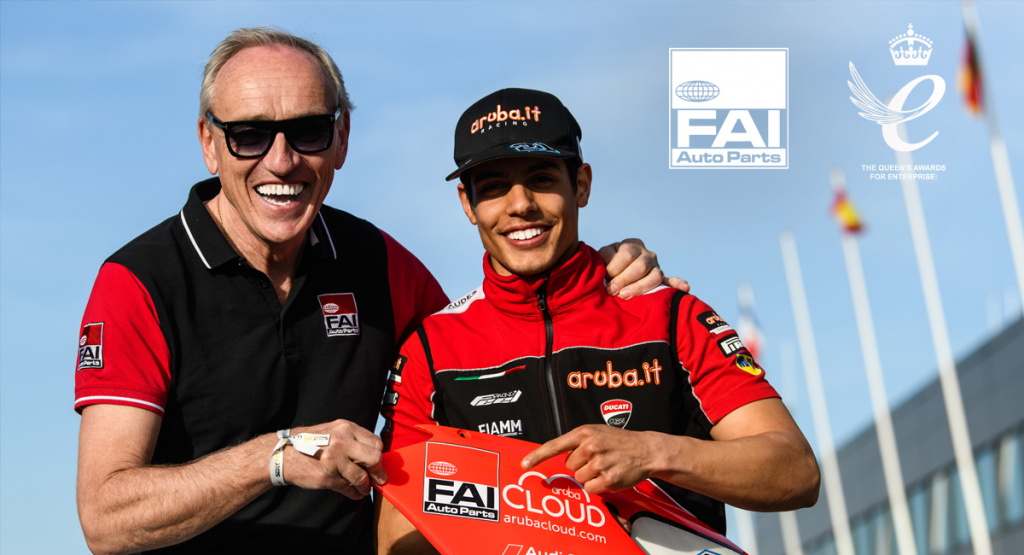 In September this year, we will be unveiling our largest ever Automechnika Frankfurt stand, showcasing the latest product launches and rolling out a never seen before show of strength in the FAI brand. Make sure you stay tuned to social channels and sign up to the monthly newsletter FAI Focus to stay up to date...